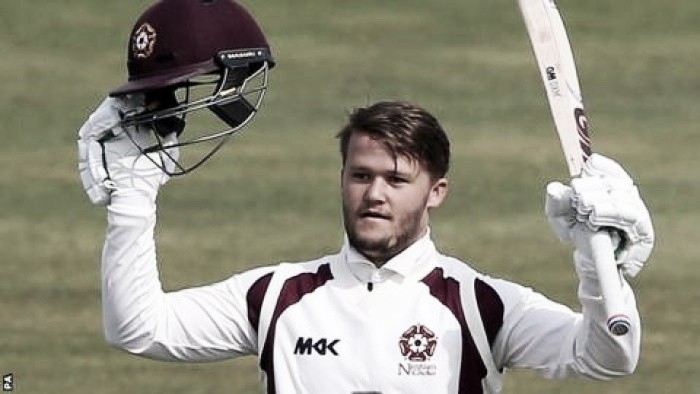 Northamptonshire found themselves frustrated by rain once again as they closed day two against Derbyshire on 66-0 from 20.2 overs.
Northants managed to finish off the Derbyshire innings early on day two for 324, taking the two wickets they needed.
Ben Duckett and Jake Libby then went about their business in a comfortable and mechanical fashion en route to a 50 partnership, Duckett 36 not out overnight and Libby unbeaten on 27.
Derbyshire past 300
After resuming on 278-8 at a sunny Wantage Road, Luke Fletcher had his middle stump removed by Muhammad Azhar Ullah in just the second over of the day for four.
But then a 48-run partnership between Shiv Thakor, who resumed 60 not out overnight, and Andy Carter, took Derbyshire over 300.
After taking Derbyshire's ninth wicket the visitors went on the attack as Thakor hit a fine cover drive for four.
There was a short delay after Carter was hit on the back of the head trying to evade a Rory Kleinveldt bouncer, but was able to continue before Thakor cashed in on some friendly short stuff from the South African.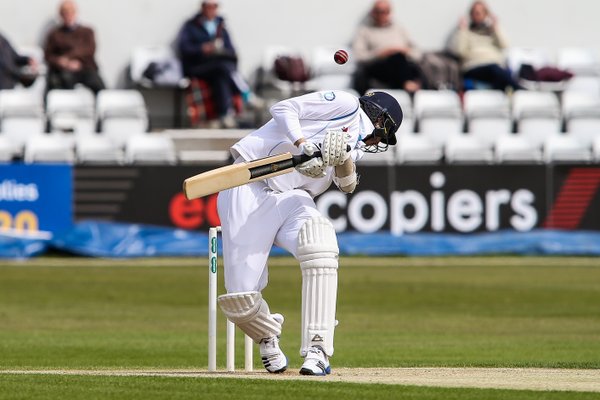 It was a short ball that did the trick for Northants in the end as Carter hooked Azhar Ullah to Graeme White at fine leg for 17 off 19 and Thakor was left stranded on 83.
Kleinveldt and Azhar Ullah finished with three wickets apiece and Derbyshire's innings lasted just seven overs on day two.
Duckett, who had been left stranded on 282 against Sussex when the rain came earlier in the season, opened with Libby and as Fletcher and Tony Palladino opened for the travelling side, the hosts started their first innings in a steady fashion as they found themselves on 45 without lost from the first 15.
From there the openers hit 20 in four overs before lunch but just 1.2 overs after the break the drizzle started and the players came off.
As the day went on, the rain got heavier and play was abandoned for the day at around five o'clock and Northants will resume on Wednesday 258 runs behind Billy Godleman's side with all ten wickets in hand, both teams earning themselves three bowling points so far.