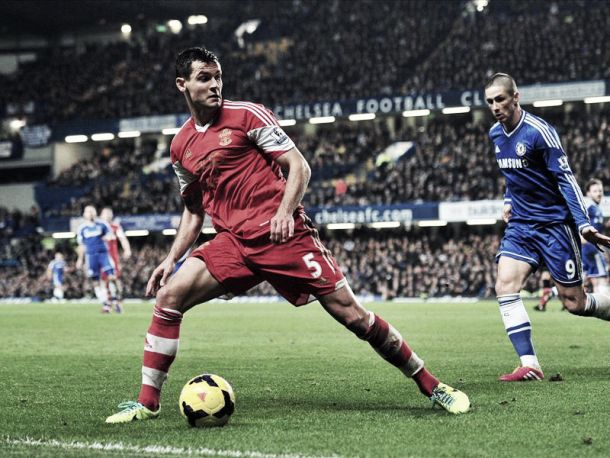 VAVEL got the opportunity to interview Football Editor of The Times, Tony Evans. The scouse born journalist is often given the title of `reliable` when it comes to transfers, and `Reds` all over the world interact with the famous writer to see the latest ins and outs involving their beloved club. Not only did we discuss Liverpool`s transfer dealings this summer, we also delved into his own path into journalism and the publication of his latest book, `I don't know what it is, but I love it`.
Firstly, I'll begin with your book, 'I don't know what it is but I love it'. If you want to give our readers who don't know too much about it, an insight into the book, some of the stories you have from writing the book(such as interviewing different players) and what made you think the time was right to release this book.
It is the 30th anniversary of the 1983-84 season, so it seemed as good a time as any. Joe Fagan's influence on the club is often understated. But it goes beyond that. This was a team full of characters and the way they did things was very different to the way modern players live their lives. Bits of the story have been told but never in such detail. The players I talked to were brilliant and it was fantastic getting their perspective about what I'd seen from the terraces. Souness was the most difficult to deal with in the sense that I had to try to block out what happened later. I had to see him through the eyes of a 23-year-old and not take into account the baggage that came later (and I don't mean management). He was great with me, though, and his input was brilliant. Loved talking to Craig Johnston, whose thoughts on football and development should be sought out by the FA, and Steve Nicol, who is one of the clearest thinkers about the game. And Alan Kennedy is one of the funniest, self-depreciating people you could meet. I hope the fun element comes out in the book. These fellas made me laugh out loud and I hope that comes across.
Next, I had a few questions, mainly from our own Vavel writers, wondering what path you went down to get into journalism.
I came to journalism very late. I was 29. I spend the years before that drinking, going the match and playing in bands. I was labouring in LA and it was OK but it was clear I didn't want to be on building sites when I was 50. I decided that if you could talk you could write and started applying for jobs on local newspapers. One gave me a chance as a stringer (freelancer) and that was the start. I was absolutely clueless and I've been lucky but I've never been afraid to take a chance. Never regret failure. Regret missed opportunity. Take chances and don't back away because you're scared.
Again, our Vavel writers are mostly aged between 16-24, some study journalism and some don't, what advice would you give journalists?
1) Don't believe it when people tell you journalism is dying. It isn't. It's changing and will bring a host of opportunities. 2) Almost any fool can write. You can teach that. Don't get hung up on being a 'great writer'. 3) Contacts are the most important thing in journalism. They will give you the knowledge and the context to write with authority. I write a column in The Game. It has lots of my opinion in it but I don't just write what I think. I speak to people within football about the subject: players, managers, agents, owners and the assortment of dubious characters who hang around the game and have access to information. Socialise with people, get to know them, and ideally they will like you and tell you stuff. That's how you get stories and knowledge.
On to the transfer market, obviously you're well known for your insight on the latest transfers, but what I'm really intrigued to know is, what do you make of the Twitter ITK's such as Indy Kaila?
They're very funny. I don't get the obsession with transfers and the mad desire to know first and tell the world. Some ITK might actually know something. In my experience, people who know stuff usually keep it pretty quiet. The quickest way to ruin a good contact is to tell the world the info. It's our job to do it and running stories without blowing contacts is a skill you learn. Most ITKs throw up a lot of stuff and hope some of it sticks.
Now about the transfers itself, obviously you're well connected within Liverpool. What have you made of the signings so far this summer?
Time will tell but I think they've done OK. There was no possibility of holding on to Suarez and they've started building for the future by strengthening the squad. The manager has more say than of late and the transfer committee have more of a supporting role than before, when they took more of the lead. There's signs that the club's getting more astute in the jungle that is the transfer window.
Out of Lallana, Can, Lambert and Markovic and to a certain extent Suarez, how do you think Liverpool have handled themselves in the transfer market, have they got value for money?
Overpaid to Lallana, about right for Can and Markovic and a good deal for Lambert. They have very high hopes for Can and Markovic. They got the minimum price they set for Suarez and if he hadn't bitten during the World Cup they would have got considerably more. It wasn't the club's fault, though.
They call it silly season for a reason, with so much hype around different transfers constantly happening on-line, would you agree that most football supporters get caught up in the ins and outs of transfer dealings and how would you explain that it's not exactly a manager drawing up a wish-list and then simply offering 20 million for player X.(ala FIFA)
There are so many variables in a transfer it's untrue. Some things look certain to happen and fall apart, some look impossible and take on a life of their own. In one recent transfer, Agent X went to club A about a player he did not represent and asked them if they wanted him. Club A said yes, the agent want to club B and asked if they wanted to sell. They said yes, too. At this point neither player nor his representatives knew anything was afoot. Agent X leaked it to a paper, the player's reps denied it (because they thought it untruen) but the deal happened anyway. You want to make sense of stuff like this? Me neither.
And lastly, before we move onto specific transfers, how would you say the relationship between Rodgers and The Committee has developed, and who do you think holds the upper hand now?
Rodgers. There was a bit of consternation in January when the TC said there were no defenders out there. Mmmmm
Now, on to specific transfer deals, how close would you say Origi is to signing for Liverpool and will he go back out on loan?
Can see it happening and think he'll stay at Anfield.
Rumours are circulating that Richards is close to signing for Liverpool from City, have you heard anything on this?
Kolo pt 2? No thanks, please
The saga of Alberto Moreno has been dragging out, how do you expect it to end?
With him at Anfield. They like him
Lovren is obviously a target for Liverpool, have you heard anything regarding a second bid for the player? And if he does sign is he likely to partner Sakho or be an alternative to Sakho.
Think they'd like to bring two centre backs in. Lovren will almost certainly come. Think they'd like Lovren, Sakho and another
I believe it was one of the many ITK's on Friday night that tweeted saying that you had been on to him regarding some news, can you clear any of that up?
People get overexcited about anything. It was a (bad) joke
It's reported that Remy is close to signing, would you agree with that statement, and would you say it's a good signing?
He's cover, he can score goals, he's quick. Hard not to like
Another rumour circulating is Manquilo of Madrid, apparently on-loan, have you heard anything yourself and is he seen as a first team player for Liverpool.
Think that's what they want to find out. The suggestion is that he's talented but they want to see how he adapts
With plenty of players likely to leave, with Assaidi, Borini both set to join Suarez through the exit door, would you expect the likes of Toure, Agger, Lucas to leave.
Not Toure. He's got another year on the contract. Lucas definitely, Agger if they get centre backs in
What are the chances that Kelly will depart this summer, and what sort of injuries did he suffer throughout the past few years, with rumours circulating that the defender had back problems.
Can't see his long-term future at the club. A shame. Not just the injuries. Don't think they see him as the solution
A lot of rumours went around last season regarding Jose Enrique, suggesting he wasn't injured, can you confirm that, or otherwise. Do you believe he will stay this summer?
Injury is often in the eye of the beholder. I'm not having all the rumours. However, the manager doesn't fancy him
What have you made of the rumours regarding Ryan Bertrand?
An option if Moreno falls through. They'd rather have Moreno
Are there any names being thrown around for a potential new goal keeper?
They're looking hard. Be interesting to see if Rodgers offers Reina a lifeline. At once time I thought it would never happen. Now not so sure. His waged (110k per week) a huge issue
A question that was suggested to me to ask you, by many, 'will Liverpool be signing a marquee player?'
The obsession with big names is daft. The question should be 'are they signing players who can grow into superstars'. Marquees are big tents
Finally, is there any other rumours or whispers you've heard that we haven't touched on?
I always try to get what I know out there. That's the job
Thanks again Tony, if you'd like to remind our readers where you can pick up your book?
Two books: Far Foreign Land is about my experience following the club. Extensive sections about Rome, Heysel, Hillsborough and the memories the trip to Istanbul brought up.
I Don't Know What It Is But I Love It: The story of 1983-84 season from the players' point of view. Jawbreaking punches from Souness in front of the Kop, pitched battle between players a week before the European Cup final, marathon drinking sessions, red leather pants and three trophies.