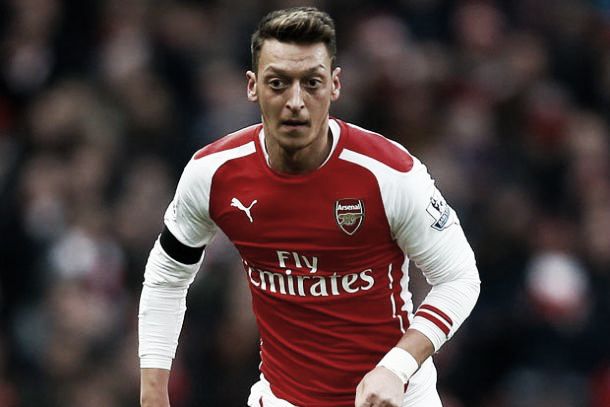 According to his manager Arsene Wenger, German creative midfielder Mesut Ozil has used his time on the sidelines to become physically stronger, in order to adapt to the physicality of English football.
The World Cup winner and club record signing had been sidelined since the beginning of October, when he suffered a knee injury in the 2-0 defeat against Chelsea.
Speaking in his press conference ahead of Arsenal's fourth round FA Cup tie away to Brighton, Wenger claimed that the midfielder will benefit from his time in the gym. Ozil will be expected to feature, after his recent cameo appearances against Stoke and Manchester City.
"He has worked hard, I think he has taken to the fact that he wants to be stronger," said the manager.
"You have more time to focus on it [when you are injured]. Every day he is in the gym - he can work on it, as well as the fact you don't have the fatigue of (playing) the games. And it's better when you look in the mirror! It is not only down to pure strength when you play football. It is down to when to switch your strength on and the timing of your switch on. I know players like Claude Makelele, for instance, were not monsters, but when he went for a challenge he had the technique to use his strength in a very efficient way. It is a technique more than a power.
A guy who spends a bit of time in the gym kills his co-ordination and becomes more rigid. Winning a challenge is down to flexibility and co-ordination, switching on all the muscles on at the same, right, time. That is not down to lifting weights."