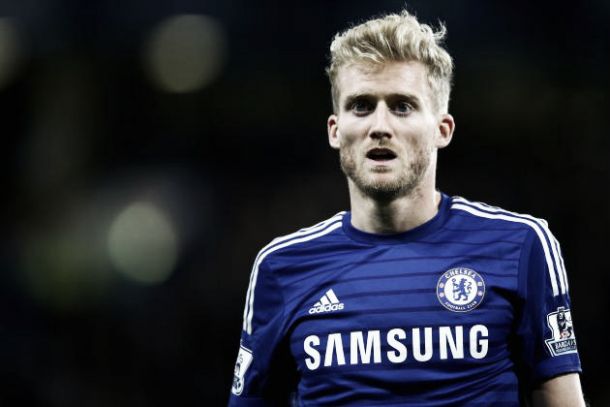 According to Sky Sports, World Cup winner, Andre Schurrle has agreed personal terms ahead of a move to VFL Wolfsburg. The 24 year old wide man is set to sign a five year deal, worth 6 million Euros per annum, with the Bundesliga club.
However, the clubs are reportedly yet to have agreed a fee for the German international. Wolfsburg's latest offer is, according to Kicker, 3 million Euros shy of Chelsea's 30 million Euros asking price.
Chelsea manager, Jose Mourinho, speaking to the press last week, stated that the club would prefer to keep hold of Schurrle, if he was willing to stay:
"The principle is that we would like him (Schurrle) to stay. The question is not to be allowed or not allowed. The question is to have a phenomenal offer and a player to be super keen of accept a new challenge in his career."
With the player agreeing personal terms today, the club look set to allow the transfer to go ahead.
If a deal were to be finalised in the coming days, Chelsea could be set to finally complete the signing of Juan Cuadrado from Fiorentina. The World Cup star has be linked with a move away from the Peninsula throughout the transfer window, and now looks on the cusp of a £25 million move to Stamford Bridge, as the replacement for the outgoing Andre Schurrle.
According to ESPN, with the arrival of Schurrle at the Volkswagen Arena, Wolfsburg are expected to allow Ivica Olic to rejoin Hamburger SV.