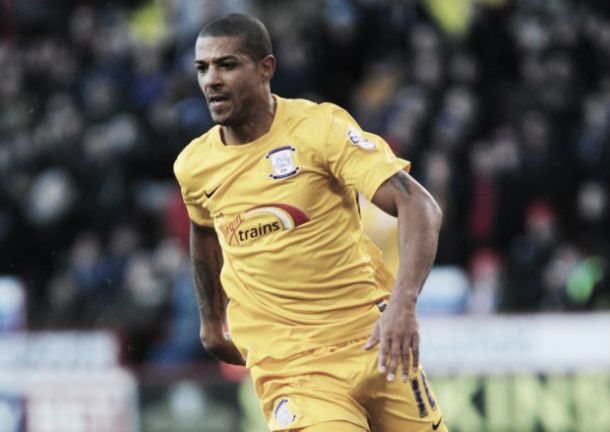 Preston North End forward Jermaine Beckford has revealed he considered hanging up his boots permanently due to an ongoing ear infection.
The 31-year-old is currently representing the League One outfit on loan from Bolton Wanderers, and has impressed with four goals in his last five appearances.
However, the former Leeds United and Everton frontman missed over a month of action because of an infection, which casted doubts over the future of Beckford within professional football.
"I couldn't move," said Beckford. "I was laying down in bed and any time I tried to sit up I would pretty much lose consciousness and pass out.
"I had contemplated calling the management and saying 'I don't know if I'll be able to carry on'. I would get dizzy, throw up, that sort of thing - it was brutal, a really, really tough time.
Having started his career in non-league football, Beckford enjoyed a prolific spell for Wealdstone before signing terms with Leeds United, where he continued to find the net regularly. However, having struggled with Everton, Leicester City and the Trotters, he opted for a loan spell to Deepdale to find his goalscoring ways once again.
"After the third week I'd seen no improvement," he continued. "I thought 'well after three weeks nothing has got better - I'm pretty sure I'm going to have to call it a day soon'.
"I think the first time I sat up was maybe about 24 or 25 days into it. I felt sick and almost passed out, but I realised you're not going to get anywhere unless you push yourself and, fortunately, a week and a half later I was up on my feet."
Just two goals in 16 appearances for Wanderers this season saw Beckford temporarily depart in November – reunited with former manager Simon Grayson at Elland Road – having featured six times for the Jamaican national team.
Preston North End are now pushing for League One success in second place, and sit 11 points behind league leaders Bristol City with two games in hand.