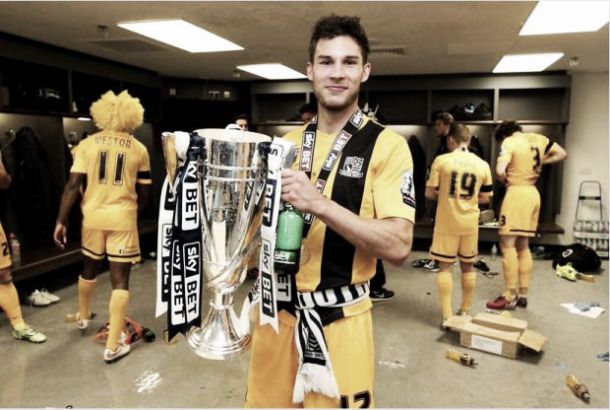 Will Atkinson of Southend United has verbally agreed to sign a new two-year contract with the Shrimpers, according to Echosport.
The 26-year-old made 93 appearances for Blues in the past two seasons including the League Two play-off final success last month.
And the midfielder is now on the verge of putting pen to paper on a fresh deal at Roots Hall.
Atkinson just has to finalise the deal
A source close to the club has stated that matters are now "just a question of tying up" the loose ends and putting pen to paper, but it seems that Atkinson will be staying at Southend for the time being.
Atkinson started his career at Hull City as a youth trainee where he first began working with Shrimpers boss Phil Brown at the beginning of his career, before teaming up with him again at Roots Hall, signing in the summer of 2013.
Since then, he has earned a regular starting spot in a variety of midfield roles and was included in the line-up for the play-off final win over Wycombe Wanderers at Wembley in May.
Atkinson now looks set to still be with the Blues in League One and sources close to the midfielder confirmed he was due to sign the contract within the next fortnight when he is back following a post-season break.
Phil Brown is yet to sign his own deal
However, Southend boss Brown has still yet to sign his new contract and the 56-year-old met with the Roots Hall hierarchy for another round of talks yesterday evening.
Steve Kavanagh, Chief Executive of the club, hopes the contract can still be signed soon:
He says that the deal is "very close" to being completed, but Brown was checking details with the League Managers' Association (LMA) before finalising it.
The LMA failed to get back to Brown before a flight away from the country, but the club is to scan a copy and send it to him so that it can be signed.