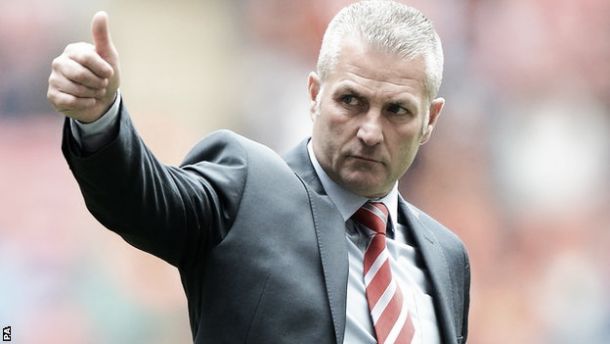 Michael Ingham, the 34-year-old ex-Red Dragons shot-stopper has told the Evening Leader that fans should fully expect to be challenging for promotion after the appointment of manager Gary Mills at the end of last season.
The one-time boss at Bootham Crescent was appointed as manager at the Racecourse Ground in April 2015 and has set his sights on promotion back to the Football League with the Welsh side as early as next season.
Mills was Ingham's favourite manager
Ingham decribed Mills as "the best manager I have worked under in my career", claiming that he took the squad at League Two York to "a different level" before assuring Wrexham fans that they are likely to be looking ahead to "a very good season".
He went on to point to Mills' record at this level of football, and was confident in stating that if Wrexham don't go up this season, "it will definitely be the year after".
Having left Gateshead to spearhead the Red Dragons' assault on the conference, Mills is tasked with bringing about promotion and an exciting brand of football and will not be phased by the challenges ahead. Mills enjoyed a playing career which spanned the Atlantic, spending most of his time in the East Midlands with Nottingham Forest, Notts County and Leicester City.
Ingham is heading for a York City record
With Ingham heading towards the twilight of his career, he is set to start his 17th season in British football.
York manager Russ Wilcox has offered Ingham a new deal and the former Northern Ireland international, who finished the 2014-15 campaign as first choice shot-stopper, is also closing in on a club record that has stood for 49 years.
Ingham has played over 300 games across eight seasons at York - including a loan spell at the club - and with 117 clean sheets to his name, he is tantalisingly close to equalling Tommy Forgan's record of 120 for the club.