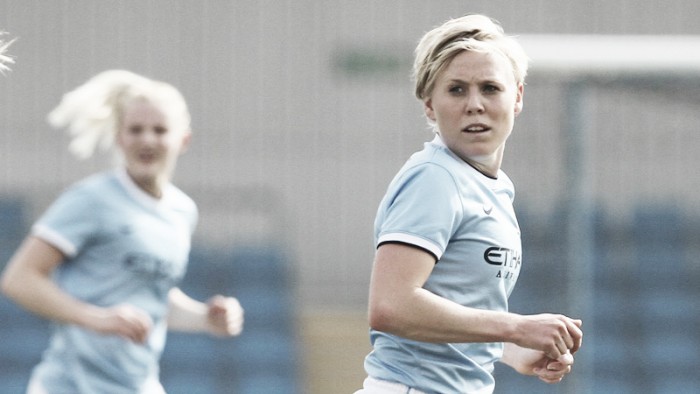 Betsy Hassett travelled all around the world to start a new adventure and fulfill a "new dream."
Today the New Zealand international has officialy landed in Bremen, Germany, and signed a contract with newly promoted Frauen-Bundesliga team, Werder Bremen. The midfielder played for Amazon Grimstad FK in Norway in 2015 but became a free agent earlier this month because her contract expired.
Birte Brüggemann, Director of Werder Bremen's women's section, is very pleased with the newest addition to the squad and pointed out that their aim these past few months has been to sign a "World Cup experienced player." She also told the Bremen's official homepage that Hassett had the desire to play in the Frauen-Bundesliga and that they are very happy about her commitment to the club, who definitely needed to strengthen their struggling team.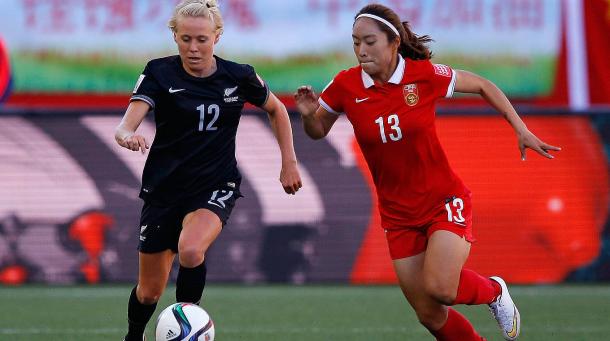 Hassett will lead the way
Hassett started her professional career in 2009, playing for the Golden Bears as she studied at the University of California.
After four years she decided to take the next step in her career and moved to Germany in 2013 to play for the second-division team SC Sand, who now also play in the Frauen-Bundesliga. After scoring 11 goals in 10 games for Sand, the 26-year-old also gained playing experience in England in 2014, where she played for Manchester City. In 2015 she joined Norwegian team Amazon Grimstad FK.
Hassett also brings international experience to the team, not just a vast amount from her club exploits.
The midfielder made her national team debut in 2008 against Argentina and quickly became an important part of the squad. The 26-year-old has already competed at two World Cups with New Zealand: 2011 in Germany, and 2015 in Canada.
The adventurer also knows what it likes to play at the Olympic Games having been part of the squad in 2012, playing four games in London where New Zealand were eliminated by the USA in the quarter-finals.
Hassett featured at the Cyprus Cup for her country in 2014 too, albeit not in 2015 as the nation pulled out and were replaced by South Africa.