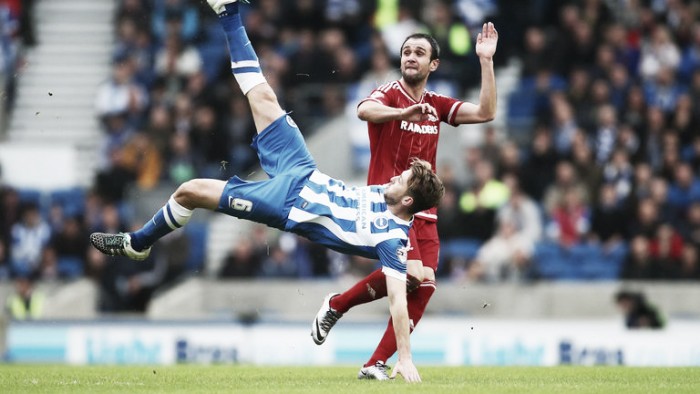 On Saturday, Brighton and Hove Albion travel to Middlesbrough in a match where the second automatic promotion spot will be decided. Brighton need to win to gain promotion, and any other result means Middlesbrough go up.
Brighton fans are nervous as the playoffs haven't been too friendly to the Seagulls. In 2013, they were defeated in the playoff semi-finals to Crystal Palace. The next year; they crashed out at the same stage to Derby County, who have clinched a playoff spot.
A prize that isn't football
Promotion to the Premier League means access to more money received. With the new TV deal, teams in the Championship could gain a lot of money that will attribute to their survival of the Premier League.
Richard Battle, who is the senior manager in Deloitte's Sports Business Group, spoke to BBC: "Promotion to the Premier League provides clubs with the resources to make strategic investments on and off the pitch."
He continued, stating that a "a strong emphasis on ongoing financial stability can leave a club well positioned for the future" - even if they do not survive the first season.
The winner of the match will likely receive nearly £170 million, which will likely be used to strengthen their squads.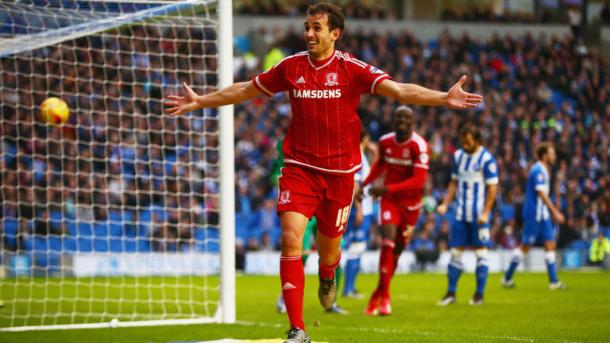 Following footsteps
Recent stories from Bournemouth, Southampton, and Swansea have shown teams can make a rise from League 2 to the Premier League.
Brighton, nearly being relegated from the Football League 19 years ago, could return to top flight football for the first time in 33 years. However, the task is daunting. Middlesbrough have only lost twice and conceded seven goals at home.
Middlesbrough won the first meeting between the two teams 3-0 at the American Express Community Stadium. Manager Chris Hughton played down the supposed pressure on the Seagulls, as he talked with BBC Sussex: "Middlesbrough were probably the best side we played at home this season, but that was a while ago."
He added, "t's all about timing. They've got the quality they've got. If we want to get a result on Saturday then we're going to have to play well."
It's the biggest game in recent history for the Seagulls. The questions is will they finally get over the hump and achieve promotion.