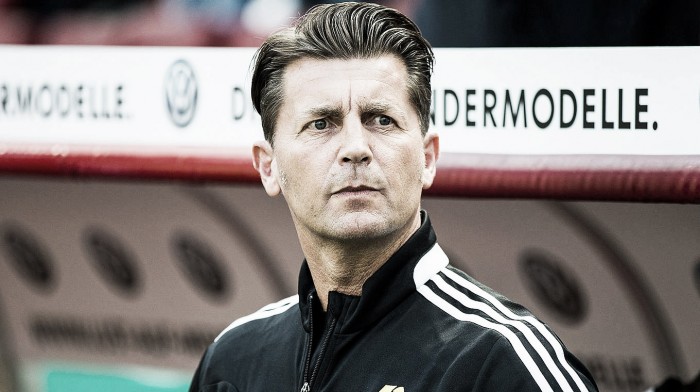 In what was a major move made by SC Sand on Tuesday, the club announced the arrival of Colin Bell as their new head coach.
The Englishman recently left Norwegian outfit Avaldsnes IL and has penned a three-year deal with the Frauen-Bundesliga club.
Bell's task will be to get Sand playing at the same level as they did last season, as they shocked the entire league with their performances.
Frankfurt, Norway and back again
Bell has been with various clubs since moving to Germany, including SC 07 Bad Neuenahr. That was his first venture into women's football.
After that, he switched to 1. FFC Frankfurt and enjoyed fantastic success, claiming the DFB-Pokal in 2014 and the UEFA Women's Champions League a year later.
However, he opted to leave the club for Avaldsnes in late 2015 and, despite sitting second, he left for "family reasons".
Now, back in Germany, he will be hoping to pick up where he left off with Frankfurt.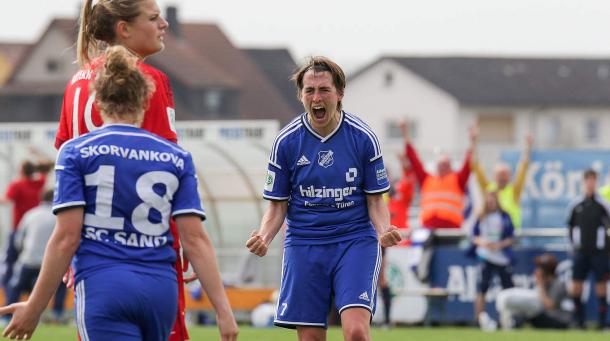 Bell and Jungmann have their say
Alongside Gerald Jungmann, the club director, Bell gave his thoughts on the announcement of the news.
Jungmann said, "We are excited that we could bring in such an experienced and successful coach like Colin Bell. He will bring fresh ideas and new energy to the team."
He continued, "It is good for us to continue on the successful way which SC Sand is on. We are pleased with him and are excited about the tasks ahead."
The Englisman also spoke to the club website, "I am pleased to be with Sand for the next three years to continue the hard work of the young Bundesliga club into the long term."
He added, "Manager Gerald Jungmann has totally convinced me of the concept at SC Sand. I am happy to be working in the Bundesliga."
Bell concluded, "I'll make every effort to further the great development of the team in order to achieve new and more stable goals."