 Sunderland boss David Moyes wants his players to use their cup win against Queens Park Rangers as a confidence booster, as they return to Premier League action this weekend.
Gaining momentum
Sunderland's win in the capital wasn't easy by any stretch of the imagination but the fact they managed to advance to the fourth round after being one goal down should provide positivity in the Black Cats' camp.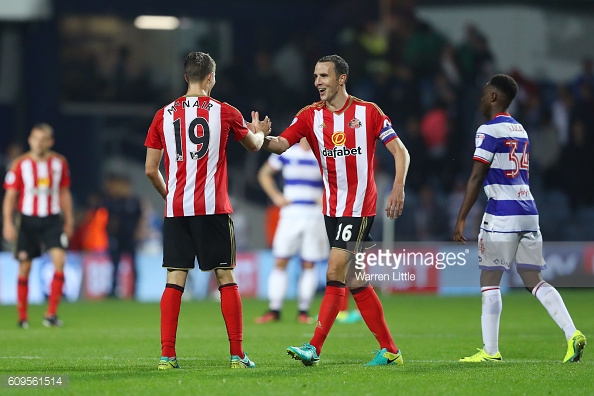 Moyes' men have failed to win in the league so far this campaign and with Crystal Palace playing well in the Premier League, Sunderland will have to use the midweek win as momentum when the two sides meet on Saturday.
Moyes desperate to get off the mark
The pressure is already on Moyes due to his previous performances in jobs. Upon being appointed, fans were hopeful that the 55-year-old would be the man to turn around Sunderland's fortunes in the top flight. That hasn't been the case as of yet.
Speaking after last night's win, Moyes said he hoped the win was the "start of a run of games" which would see Sunderland reach the final of the cup. However, the former Manchester United man also stressed it was important to use the win to get a "winning feeling" around the club once again.
Upcoming fixtures
The win has came at a perfect time for Sunderland, who have reasonably easy fixtures in the coming weeks. All of the top six teams are avoided and the Black Cats find themselves facing teams who are struggling for form, including Stoke City and West Ham United.
Southampton, who beat Crystal Palace last night by two goals to nil, will be Sunderland's next opponents in the EFL Cup, as the Wearside outfit go in search of a place in the quarter finals. The match will take place on the week beginning 23rd October.