Aitor Karanka wants his Middlesbrough side to build on their performance in the second half of Saturday's game against Tottenham Hotspur, which resulted in a 2-1 home defeat.
The Spanish head coach had previously said that his side couldn't make the same mistakes as last weekend, when they lost to Everton by the same scoreline, and he did see an improved performance to an extent.
A lathargic start for Boro
'The first half was frustrating because this week we've been working really hard on the training ground,' commented Karanka, before assessing the second half which saw Ben Gibson score Middlesbrough's first goal this season in the latter period.
The Spaniard said how 'frustrating it was' to go a goal down so early in the tie, 'it's frustrating for me to spend seven days showing the players how Tottenham play and then after seven minutes you are losing 1-0.'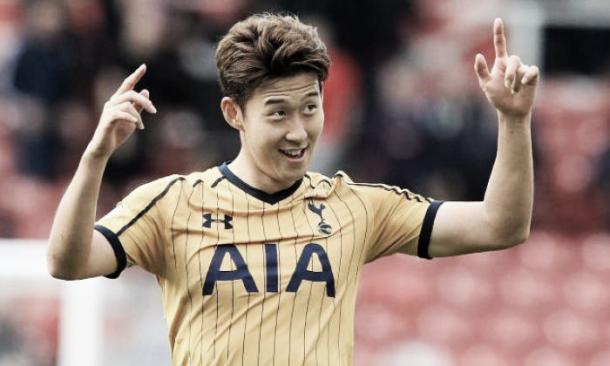 A game of two halves for Karanka
'The second half was completely different,' said Karanka, who had brought on Jordan Rhodes and Adama Traore for their first and second Premier League appearances respectively.
'We have one week to decide if we want to be the team from the first half, or the team from the second.' Karanka also denied that his side had shown Tottenham too much respect in the first half.
He also said that he expected a change from his players after half time, but that was only forthcoming after the substitutions of Rhodes and Traore.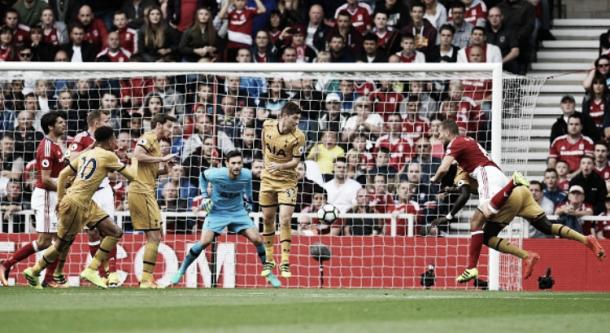 Middlesbrough's head coach was not too scathing of his team after this third defeat in six, saying 'We are a team with spirit, that has been fighting for the last two-and-a-half years.'
Aitor Karanka's side will certainly need his sides team spirit to pull them out of this slump, after an unbeaten start to the season.
Middlesbrough travel to the London Stadium to play West Ham a week from today and Karanka will be hoping to change Boro's fate.