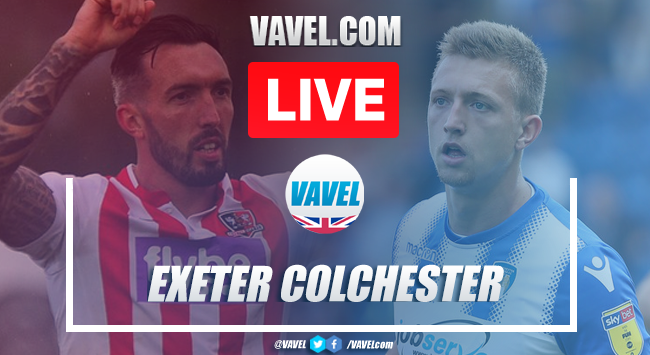 Match report
FULL-TIME! Exeter 3-1 Colchester
GOAL! Exeter 3-1 Colchester
HALF-TIME: Exeter 2-1 Colchester
FULL-TIME! Exeter 2-1 Colchester
GOAL! Exeter 2-1 Colchester
GOAL! Exeter 2-0 Colchester
HALF-TIME: Exeter 1-0 Colchester
GOAL! Exeter 1-0 Colchester
KICK-OFF!
McGreal expects 'tight affair'
Taylor wants team on 'front foot'
Exeter's home hope
Colchester stick with team
Changes for Exeter
Team news
Team news
An hour to go!
McGreal still wants improvement
Exeter must be 'more aggressive'
What happened last time
Team news
Wembley the target
Kick-off time
Welcome!