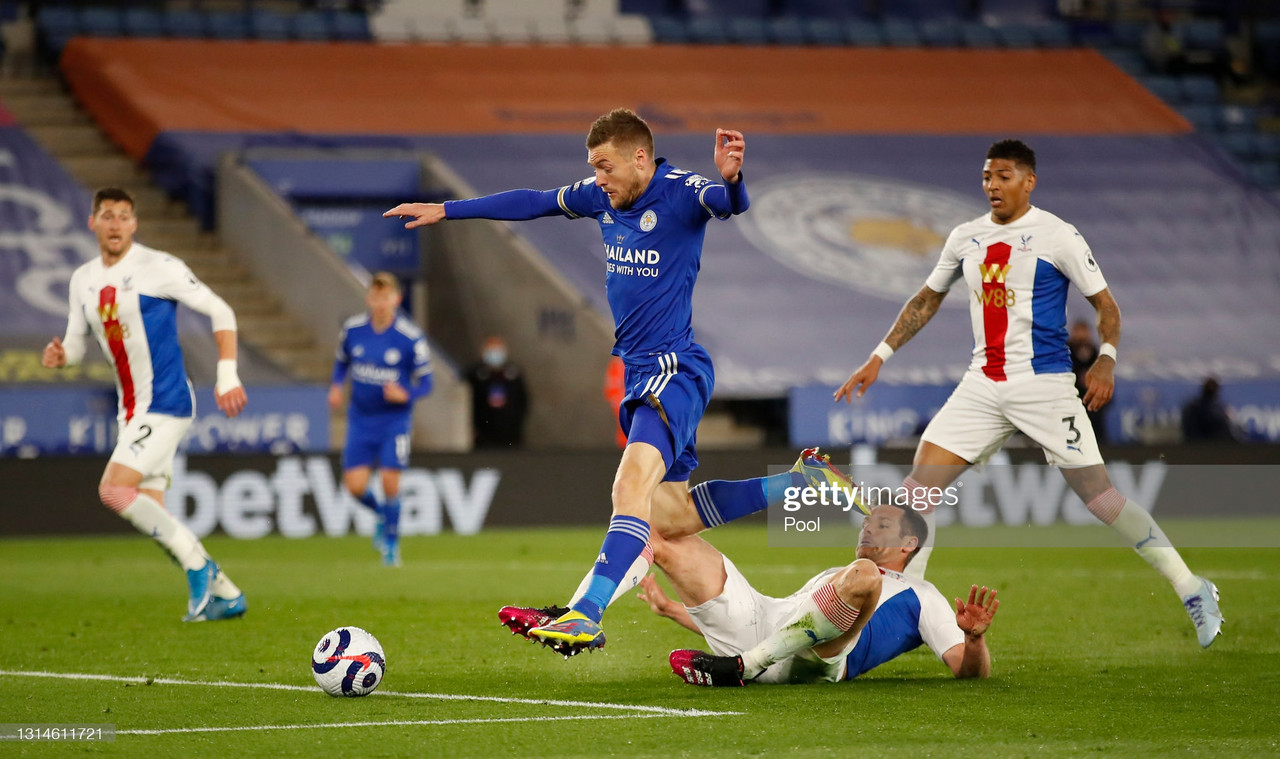 As football fans, who love to see the top clubs brought to their haunches, temporarily knocked off their perch, everyone was taken aback by the night that Crystal Palace fans would later call 'Crystanbul', a low blow to the decimation of Liverpool's 2012/13 Premier League title ambition.
Straddling upon the label of being one of the league's toughest opponents, Roy Hodgson had built a legacy among his Palace squad.
Whether it be a late Mamadou Sakho bundle from a set-piece or an early Wilfried Zaha wonder strike that forced Palace to retreat for the rest of the ninety minutes, the fabled 'top six' once feared Croydon's Machiavellian strategies, a telling tribute to the intangible threat that the Eagles established as giant-killers; a denomination they held not that long ago, in earnest.
During an era where Yannick Bolasie expanded Palace's attacking dimensions, adding an extra ingredient to Croydon's unpredictable fluidity, the Eagles became nothing short of ruthless.
Monday night, under the floodlights of the King Power Stadium, though, provided the evidence to suggest times have changed. Brendan Rodgers, the opposition coach during the night where Dwight Gayle finished Liverpool off, stood with a notable placidness on the touchline.
No matter how long the minutes seemed to last, you could sense that Palace had a weakness that would be exploited, a way for Leicester to breach them, and of course, the foreshadowing conscience was correct. The Foxes did find a way through, and Rodgers continued to prove his critics wrong; nothing will stop Leicester's top-four push now, not even Hodgson.
Palace fans yearn to return to the days where they would watch their team give opposing defences a run for their money. While they used to play fearlessly against teams above them, much like the traits of the current Leeds United team, they now play with an undying hesitance to achieve more.
But, with that being said, does anyone actually fear the supposed challenges of facing this Crystal Palace side? No, to put it simply. The assured performances of their opponents show just that, with teams utilising a controlled tempo to their game when breaking down the Eagles' once defiant, defensive block.
Perhaps we would be highlighting the successes of this Hodgson side if the result had been different, had maybe Jairo Reidewald been calmer in front of goal when only Kasper Schmeichel stood in his way on the 55th minute.
Or maybe we should be underlining the fact that neither Jean-Phillipe Mateta nor Michy Batshuayi were summoned from their irritable positions on the bench, bringing to the surface the frustrations of Hodgson's substitution mistakes. Something that Eagles fans are all too familiar with.
Nevertheless, we find ourselves talking about the tactical blunders of Roy Hodgson again, and this time we can only reminisce to the time where Palace would grab victories against the so-called bigger sides.
Palace haven't won any of their previous 18 meetings with teams that started the day in the top six. The last time they achieved this feat was against West Ham in October 2019. Before this crushing statistic, however, the Eagles had beaten all the top teams in recent years.
Everyone remembers that Andros Townsend goal against Manchester City, a goal that has stood the test of time, representing an era where Palace were both defensively shatterproof and passionately focussed on every challenge thrown their way.
Nowadays, it feels as though the Palace system works only to a certain extent. Watching on as Palace try to defend what they started the game with is more than frustrating, but when they fail to keep their engagement in the game for the entire duration, often resulting in three points easily given away, the frustration reaches its peak.
While the inauguration years of Hodgson's reign saw his formula work greatly, with his players never showing signs of a lax in concentration, that same focus is no longer there.
To add to the disconcerting record against clubs higher in the pyramid than them, it is not since February 2020 that Palace triumphed against a team with more points than the Croydon side. Some 43 games have passed since they overcame Newcastle United, and the hopes of returning to that treasured underdog status are threadbare.
Liverpool and Palace can be compared in very few aspects this season, but if there was a comparison between the two, there would be a heavy emphasis placed on the condition in which the teams mentality has seen a catastrophic plummet.
For Hodgson and his backroom staff, the rest of the season must be used to prepare for the next. The senior players must pull their weight around once more to reinstall their mental toughness, their unwavering stamina, and full-tilt focus.