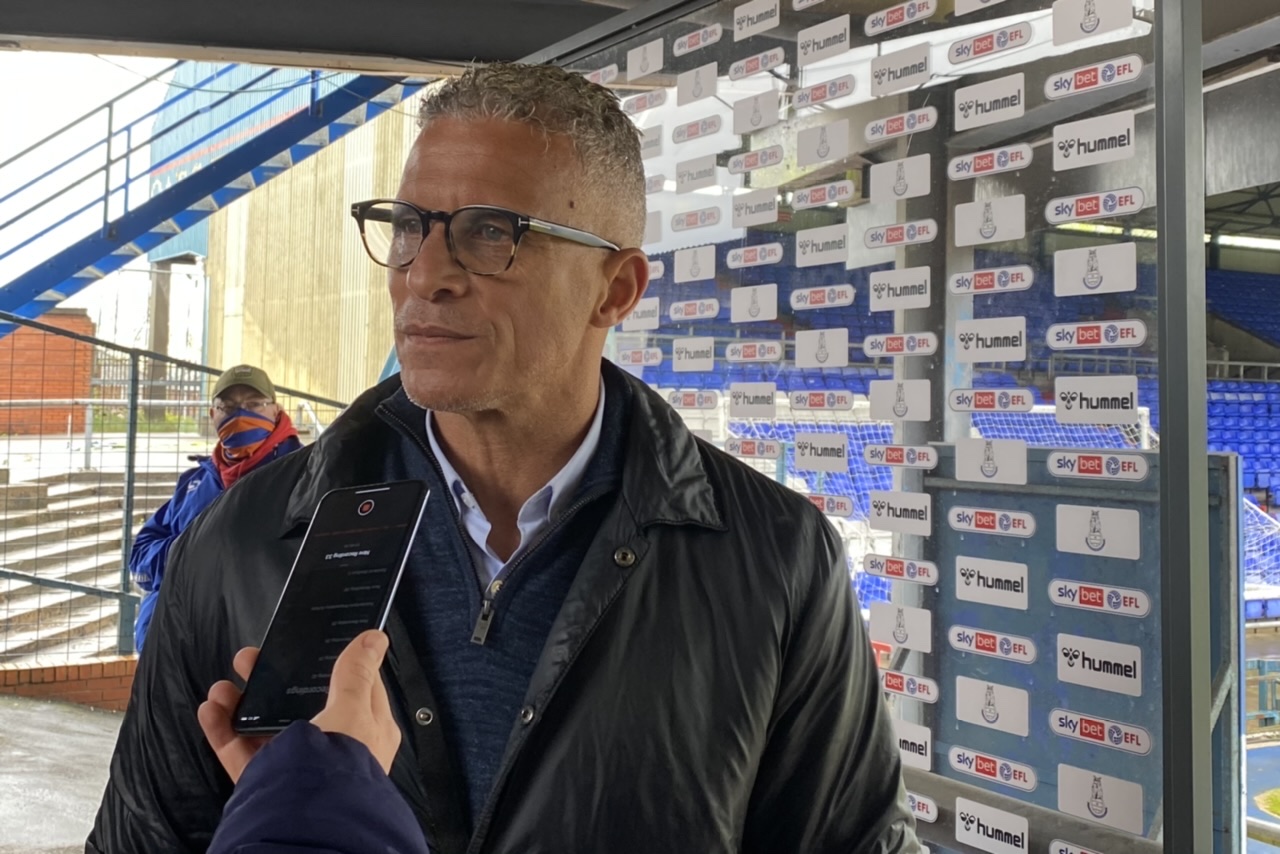 Oldham Athletic have finished 18th in the professional football pyramid's basement division. The feat is testament to the issues it has faced in recent years, and the poor performances of this season.
Many fans will feel it is right to point fingers at the ownership for the decline, and that feeling has merit. Consistent off-the-field issues combined with relegation, numerous managers and sub-par football have made a feeling of resentment commonplace.
Yet for Keith Curle, he feels that it is those on the pitch - not those off of it - who are to blame.
Is a change of personnel needed?
Speaking after Saturday's 3-0 loss at home to Forest Green Rovers in the final match of the season, Curle said:
"First half, performance-wise, there was nothing between the two teams. As a comparison then, if you looked at the spectacle, either team could have been vying to get into the playoffs.
"But then the same old mistakes, the same old lacklustre performance comes in the second half and it's error after error. The only way you can change it is by changing what's in the changing room and changing the mentality"
Letting the club down
It is no secret that this season has been a difficult one for all teams in the English footballing pyramid. The pandemic has resulted in matches being played behind closed doors and thus financial difficulties for clubs.
And Curle believes that fans should take solace in the fact the club has been able to survive these difficulties.
"The positives for the supporters [from this season] is that you've got to have a look at the fact that the football club has survived through some very difficult times this season with the financial constraints that are on which shows that the structure's been put in place," he said.
"The changing room is consistently letting down the football club."
The head coach believes that he and the owners find themselves on the same page when it comes to how the club is ran, with the players not performing to a high enough standard.
"The owners see the same as I do. From the conversations that I've had, they've got a vision, they've got a pathway, they want to improve and they want to develop," Curle continued.
"This season has been a very difficult season for the football club but the football club has survived. Like I say, that shows that the structure's being put in place and it's working. The changing room consistently has let the football club down."
More to follow