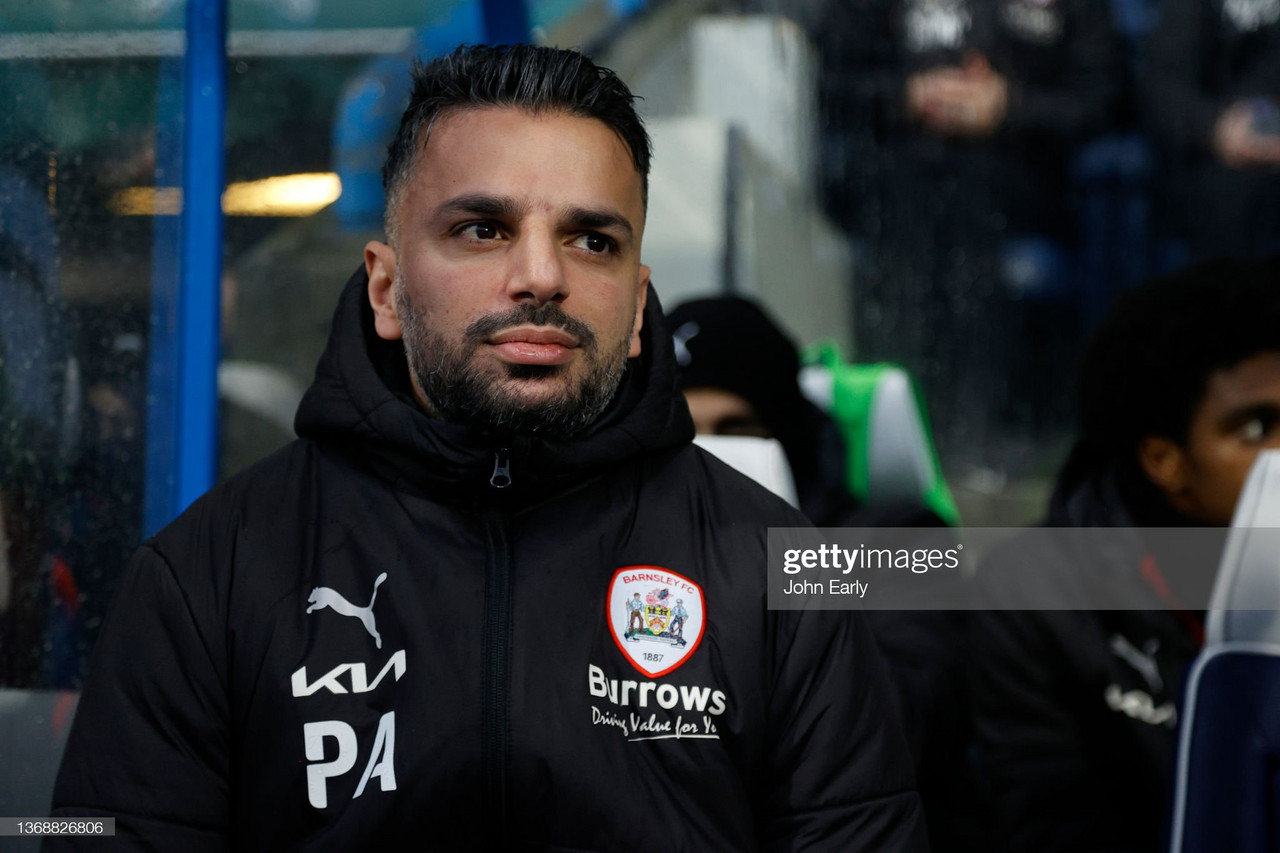 Barnsley manager Poya Asbaghi was overjoyed with his Barnsley side as they won away for the first time this season and the first time in front of fans in 726 days - close to two years of football.
"We attacked and defended really well"
"First half is the best half we've played since I've arrived," he said. "We attacked and defended really well. We have showed in the last month that we don't concede too many chances. We have the position we have because we don't create too many chances but today, we showed we can do that too. First half very good – second half not so much but they didn't really threaten us at all".
Barnsley were outstanding across the pitch against the Tigers and Asbaghi was quick to praise the whole squad after their 2-0 win - their first in front of fans for two years at the MKM Stadium.
"Today is one of those performances where it's difficult to choose one player that was the best. All the players on the pitch played well."
First away win in front of supporters for 726 days
"I didn't know that," he said as he was told that the win was the first in front of supporters for 726 days. "I feel this was a victory for the fans. You really feel for them when we leave with zero points- but I hope they are happy."
"We have shown consistency in the last month," Asbaghi went on when the subject of the defensive solidity was broached. "We have defended well. We have found how to defend and I hoping we can show more of our offensive side".
"The most important thing was the win today. As long as we are winning, we still feel we can have something to say," he said, when the fact that Reading also won tonight. "We needed to adapt to what they did as they changed a lot in the second half".
"This was a collective performance but especially happy with the midfield."