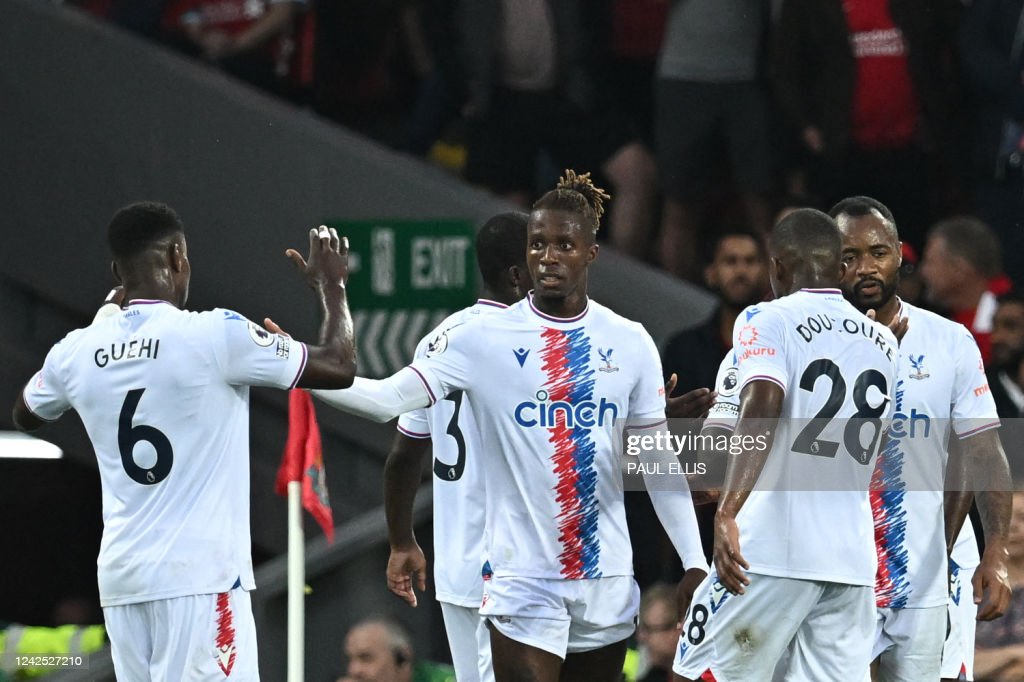 A Transfer window closing always brings high drama to the football world. As the clock ticks down, social media outlets go into overdrive with speculation. Suddenly there are 'in the knows' everywhere, with social media users claiming inside knowledge of where a player is likely to end up.
As the hours tick by, player values go up, deals get signed, and deals collapse, whilst football fans make wild assumptions about their own team's ambition (or lack of it) on the basis of whether their club owners are willing to spend fortunes. At a time when countless people in the UK are wondering whether to have turkey with their roast potatoes this Christmas or instead treat themselves to turning the heating on, it is all a little grotesque.
Even the most rational supporters completely lose it. If their team signs a player from abroad, these usually calm and pragmatic individuals suddenly suggest the club's newest signing is akin to the second coming of Christ, despite never seeing them play live.
On the other hand, if a team fails to spend, then the owners are depicted as Dr Evil-esque, where they sit in their lairs, deciding whether to bring an end to mankind itself or instead end the hopes and dreams of the loyal faithful who flock to see their heroes play every week.
For Crystal Palace FC it is fair to say they have had a decent window, even if it had an unspectacular ending to it.
Getting deals done early and losing out on Gallagher
Earlier this summer, the club secured the services of England international Goalkeeper Sam Johnstone and an exciting youngster in Malcolm Ebiowei (who chose to come to south London rather than join giants Manchester United). Both of these additions were free transfers.
Chris Richards, a promising American international joined from German champions Bayern Munich for £8.5m, whilst long-term target Cheick Doucoure ended up in SE25 after completing an £18m transfer from French side Lens.
The fact is, had all these signings taken place on Thursday, September 1st, rather than being spread over the summer, the vast majority of Palace supporters will have been hugely satisfied, heralding the club's business as a success.
That is not to say the window has been perfect. Clearly, the club's main target this summer was Chelsea's Conor Gallagher, who had a successful loan period with Palace last season.
According to The Times, Palace did launch a late bid in the last few days of the window to the tune of £27m. Sadly for Palace, Chelsea's injury concerns in midfield scuppered the deal.
Although Chelsea coach Thomas Tuchel has claimed to rate Gallagher, the reality is the player would struggle to get a place in the starting line-up ahead of Mason Mount, N'Golo Kante, Jorginho and Reuben Loftus-Cheek.
Gallagher himself will have known this, and despite being a Chelsea fan, he will have had to have made a difficult choice ahead of a World Cup coming up in November. Either he moved to Palace, guaranteeing game time and thus increasing his chances of an England call-up, or risk it all by playing second fiddle to more experienced, and let's face it, better players than he is right now at his current employers.
Unfortunately for Palace, Gallagher never really had a chance to wrestle with this dilemma. Injuries to Kante and Loftus-Cheek meant Chelsea were in no position to let Gallagher leave this window. Doing so would have left them short of players, which would have been negligent on their part.
Ismaila Sarr & Aaron Wan-Bissaka
Two other players who Palace were extremely keen on this summer if rumours are to be believed were Ismaila Sarr at Watford FC and former Palace right-back Aaron Wan-Bissaka.
There's no doubt both of these players will have strengthened the first-team squad.
Sarr is an explosive winger who, if signed, will have allowed Palace's talisman Wilfried Zaha to operate as a false 9. He would have also been a brilliant replacement for the Ivorian if Zaha decides to leave on a free transfer at the end of his contract in June.
Frustratingly for Palace, much like with Gallagher, circumstances out of their control scuppered any chance of a deal, although admittedly, the full facts will never be truly revealed as clubs, agents and players remain tight-lipped at this time of year.
Closely scrutinising the events, it isn't unreasonable to surmise that when Newcastle United had a £30m bid accepted for Sarr's teammate Joao Pedro, Watford understandably did not want to lose both Pedro and Sarr in the same window, especially as they are easily their best players.
Newcastle eventually pulled out of the Pedro deal, instead focusing their attention on the impressive Alexander Isak. But by then, the damage was done. Watford had started life well in the Championship and were running out of time to find replacements for either one of their players if they decided to cash in on them now. Instead, they decided to stick with keeping both.
Palace can gain encouragement by knowing that Aston Villa did have an offer accepted for Sarr at one stage in the window, only for the player to reject their advances.
If rumours are to be believed, the player himself desires to stay in London and sees Palace as a realistic destination. It should be expected that Palace will revisit this one in the near future.
Manchester United's Aaron Wan-Bissaka was always seen as a long shot by the club, not least because they have two capable right-backs already in Joel Ward and Nathaniel Clyne.
Although United would be happy to upgrade on Wan-Bissaka, they would only move him on once a right-back was identified and secured through the Old Trafford doors. Their rumoured first choice target, Sergino Dest, opted to join AC Milan from Barcelona, meaning Wan-Bissaka was staying a red for the time being.
Vieira is happy with his squad
In his press conference ahead of the Newcastle United game and only a few hours after the window had shut, Palace's manager Patrick Vieira was relatively pragmatic about the window closing.
"On my side [the window] is not stressful at all. As a football club, we had a clear idea about what we wanted, the profile of players we wanted to bring," said a relaxed Vieira during his pre-match press conference.
"It [the window] opens again in 13 [league] games and we've been clear about not bringing in players to make numbers. I said from the opening day I was happy with the group we have."
And here, Vieira has a very good point. This was no ordinary transfer window. Usually, when a window shuts in August, a club has to navigate the months of September, October, November and December before they can dip into the market again once the January transfer window opens.
This year, however, an unprecedented winter World Cup has moved the goalposts.
Now Palace know that they'll have the current crop of players for the months of September, October and a bit of November only. This really is a game-changer and has meant those at the club negotiating deals were a lot calmer than many fans tweeting from work and at home, desperate for new additions to arrive.
What this means is that Palace are likely to revisit several deals again soon.
It is quite conceivable that poor form from Watford will see Sarr pushing for a move from The Hornets to SE25.
Likewise, Conor Gallagher - having missed out on a World Cup chance and finding himself well down the pecking order at Chelsea, may well end up demanding a move to Palace after Christmas.
Manchester United may have secured a right-back come January, paving the way for Wan-Bissaka's return, whilst other impressive targets like Bristol City's Antoine Semenyo could be available and banging on his manager's door, desiring a chance to show off his skills at Selhurst Park in red and blue.
Of course, there is every chance all of the above will not happen and Palace secure other talented players instead. There are many variables at play in a transfer window, but the suggestion should be that Palace fans need not panic at this stage.
Granted, the loss of Cheikhou Kouyate and Christian Benteke this summer, without replacements being landed, has left some fans a little uneasy - but the club's recent transfer dealings suggest there should be relatively calm in SE25.
It could be the clubs who are thinking long term will be the ones who benefit most this season. There needs to be a trust in the process.
Irrational tweets calling for the blood of the owners are a little premature. It is time to put the phones away, relax the angry thumbs and fingers and enjoy the next thirteen games. You never know what the January transfer window will bring.