Rebecca Sawiuk praised Yeovil Town's clinical touch after they beat her Millwall Lionesses side 4-0 on Saturday night.
Sawiuk's team dominated the first half, but it was Yeovil who took a lead into the break and hit the Lionesses for three more in the last 20 minutes. However, Millwall were not without their chances in the game and, while the manager was disappointed with the result, she is hoping that it can spark a reaciton out of the players next time out.
Ruthless Glovers
Speaking to VAVEL after the game, Sawiuk praised Yeovil and lauded them as an example of what Millwall need to emulate to be successful in the league.
"In and around the final third Yeovil were clinical, showing some outstanding finishing and that is the difference at this level," she said.
"Those are the key moments in the game. We've had our own chances and half-chances, including from set-pieces, but our finishing just wasn't good enough. At this level, we need to be taking those chances, just as Yeovil did."
The team will feel the gravity of the defeat for some time, but it's a teachable moment and a lesson learnt for the Lionesses, Sawiuk believes.
"First things first, myself and all the players are going to feel this and let the result sit with us. We're bitterly disappointed, but we need to remember this feeling to spur us on. We know how we feel now and we don't want to feel like this again."
As for improving and looking to get that positive reaction from defeat, Sawiuk said: "Moving forward, it's about putting in the hours at the training ground, working on the basics of putting the ball in the back of the net so we can take our chances when they come in future games."​​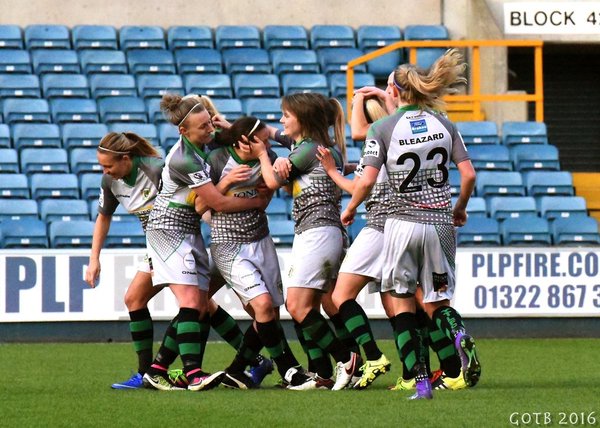 Looking ahead
When looking at the bigger picture and the season as a whole, Sawiuk who only took over at the Den in January, is focused on building for the future.
"My main goal this season is improvement," the manager told VAVEL. "Looking at where Millwall finished last year, the performances put in, it's all about improvement this year. I want to lay the foundations to build on. We've brought in some new faces from other teams and promoted from the Academy, so it's about getting the balance and integration right to build a competitive squad."
Sawiuk is confident that a bright future lays ahead for this club too, saying: "This side will continue to improve throughout the season. We've shown glimpses of what we're capable of; in time when the squad is more settled I hope we can show more consistency.
"It's a long-term project and everyone here has big plans for this club, but it's a learning-curve for both myself and the players and we're learning and improving every day."