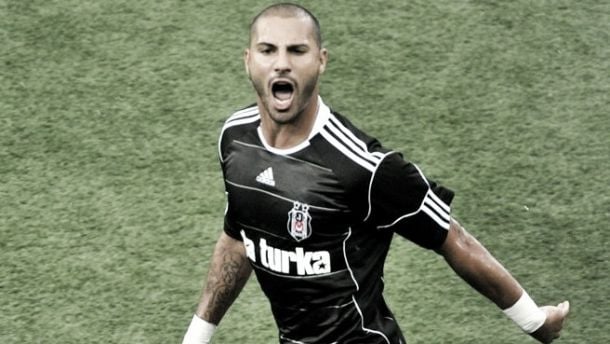 If ever there was a player that did not bill up to expectations, it is Portuguese winger Ricardo Quaresma. Regarded highly in Portugal after performing well regularly for Sporting, Quaresma was tipped to have a huge future ahead of him.

Bursting onto the scene as a promising teenager, the winger dazzled defenders with a wide range of tricks, often embarrassing his opponents. His signature trick was the 'trivela', which was a curling, powerful shot with the outside of the foot. His incorporation of the trivela into his game made him a nightmare for keepers. His technique with this shot meant that goalkeepers couldn't predict where the effort would go and were often beaten by it.

A transfer to Barcelona is where his career began to become a rollercoaster. Ricardo made the deadly mistake of believing in his own hype. Disciplinary problems became a key feature for the youngster. After one season at Barcelona, he stated that he would not play for Barcelona again as long as Frank Rikjaard was the club's manager. Barcelona stuck by the Dutch coach, and Quaresma, after a modest season, was sold to former club Sporting's rivals Porto.

Quaresma's first year as a Porto player saw him criticised by fans and players. He was seen as selfish - viewing himself as the squad's star. He was coached out of this, and had a successful time with Porto overall.

Interestingly, when Portuguese compatriot Cristiano Ronaldo began playing for Sporting, it was still Quaresma who was expected to become one of the world's best. The raw talent was definitely there. In fact, if you compare Ronaldo at age 18-20 to Quaresma at the same age, Cristiano was regarded as the least talented of the two. Look at the changes now; Cristiano worked to get to the top. Quaresma never put the work in, and so never reached his full potential.

An €18m move saw Porto's prized player go to Inter and the downfall began. Mourinho seemingly did not appreciate his countryman's attitude. A lack of work and a poor attitude meant that 'The Special One' rarely allowed Quaresma a chance.

By the time Inter allowed him to leave, the poorly-disciplined forward had spent time, unsuccessfully, on loan to Chelsea (another ex-club of Mourinho's). An eventual move to Besiktas, in which criticism was levelled at him by team-mates, coaches and board members signalled the true magnitude of how badly Quaresma's career had declined.

Now, after (yet another) poor spell, this time for Saudi Arabia's Al Ahli, the current costless agent is expected to sign for Porto this week. At 30 years old, the former-wonderkid has played in six different countries, for seven different clubs and is still as naïve as he ever was.

Sporting fans, who will remember this cocky, naturally-gifted, fantastic teenager, will be shaking their heads. We all wonder, with sadness, what happened to the kid who had it all, and how he became the man who showed so little.