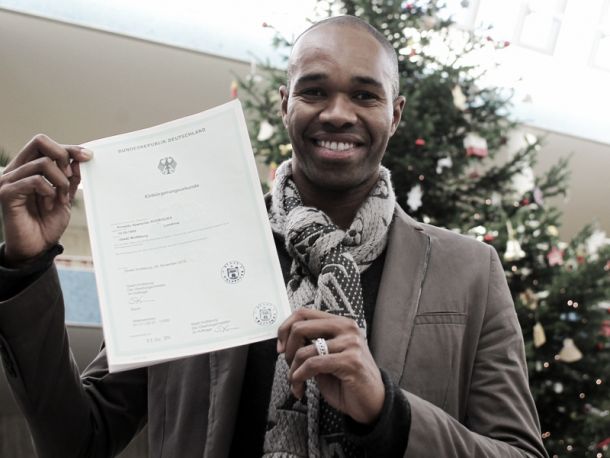 Wolfsburg defender Naldo and his wife Carla have earned German citizenship.
He joked, as he received the official document from Wolfsburg Mayor Klaus Mohr, "I'm now World Champion!"
Naldo took the test in October and had to answer thrity-three questions on the Federal Republic. "It was not that easy," said the centre-back, although he was successful. His son, Naldinho, and daughter, Liz, were both born in Germany and plans to remain in Germany after his retirement, "At least another ten years, perhaps for ever."
The German-Brazilian has been in Germany since 2005, when he joined Werder Bremen. Since then, he's gone on to become a fan favourtite at Bremen and current club Wolfsburg. The 32-year-old is well known for his goal-scoring exploits and long-range spectaculars; to score against Hannover in the Lower Saxony derby, on Saturday, would top things off, but he remained focused on a positive result, "Of course, we want to win."
Quotes via kicker.