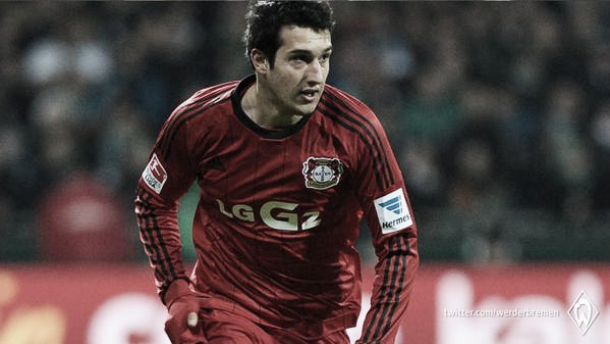 The German U-20 national team Levin Öztunali transfers on loan from Bayer 04 Leverkusen to SV Werder Bremen. The 18-year-old midfielder moves away from Bayer Leverkusen for the next year and a half until June 2016.
Werder manager, Thomas Eichin, confirmed on Sunday afternoon and was looking forward to the change of clubs: "With Levin, met one of the most sought-after talents in the Bundesliga to us. I am sure that this change is profitable for all parties. We gain an added option with great quality and Levin Öztunali has a great chance to gain match practice here. It is exactly the type of transfer that will help us. "
Sports Director Rouven Schröder, who was deeply involved in the discussions about the exchange, said: "We have been able to hold very interesting conversations, a young player for the next year and a half is tied to us who still until 2016. [Öztunali] Has great potential and will give us new opportunities. "
Head coach Viktor Skripnik knows Levin Öztunali for years and is looking forward to him: "I could see his career on a regular basis, because he has always made ​​us in the youth team of Hamburger SV life difficult. He has strong dribbling, but is also a good combination of players; he will be very well recognized. He can be used flexibly at all offensive position. "
Levin has played six times for Bayer this season creating just two chances. Four of the appearances were off the subs bench; he's just started two games.
Born in Hamburg, Öztunali joined Bayer Leverkusen in Summer 2013 from the U 19 Hamburger SV where he previously was used six times in the Bundesliga and once in the DFB Cup and once in the Champions League. Among other things, he stood on Matchday 3 of the current season at 3: 3 in the Bundesliga match against SV Werder in the starting line-up. For the German national team the central midfielder went through all junior teams. He joins with Werder's Davie Selke whom accompanied Öztunali in last summer's U-19 European Championship.