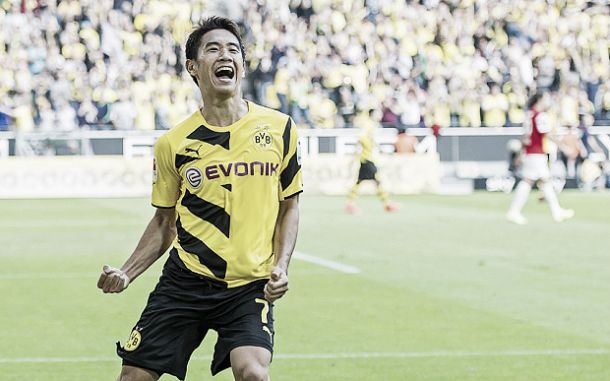 H.I.S. becomes Borussia Dortmund's first regional partner in Japan.
H.I.S. Co., Ltd. is a travel agency based in the Shinjuku Oak Tower in Nishi-Shinjuku, Shinjuku, Tokyo, Japan. They specialise in low-cost package holidays, founded in 1980.
The Japanese travel agency is the first regional partner worldwide to co-operate with BVB solely in its home country.
The partnership between Borussia Dortmund and H.I.S. strengthens the connection between Japan and the club.
Japan and their love for the Yellow Wall has grew since Shinji Kagawa and Mitsuru Maruoka joined the club. Borussia Dortmund have opened a year-round soccer school in Japan and provide their fans with all the latest news surrounding BVB through a Japanese-language website, engaging the fans more than ever before.
"The new partnership with H.I.S. underlines the great appeal Borussia Dortmund carries in Japan. Together, we can now enable even more Japanese football fans to experience BVB first-hand in their home country", said Carsten Cramer, director of sales and marketing at Borussia Dortmund.