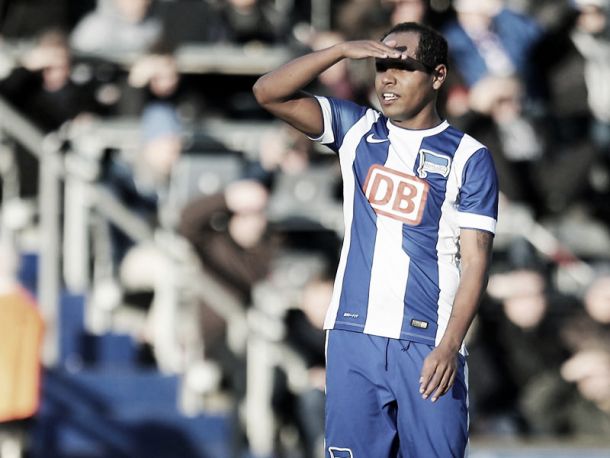 On Wednesday, Deutsche Bahn announced that they would be ending their time as Hertha Berlin's main sponsor at the end of the season.
The DB logo has been part of the Hertha shirt for nine years and had even continued on after two relegation seasons, but that will end after the 2014/15 campaign.
It does mean a huge drop in their payment to the club, which will drop from €4.5million to just €1million.
There is some silver lining to an otherwise dark cloud, they will remain as exclusive partners until 2017.
Achim Strauß, spokesman for Deutsche Bahn, made the announcement:
"Nine years is a long time in sponsorship, it was a successful collaboration with ups and downs," he said.
"Now the time has come for us to take a back seat.
"But we will still remain connected to Hertha with our exclusive partnership and in further projects."
Hertha were not surprised by the decision, according to their own spokesman Peter Bohmbach:
"If you maintain a good relationship for nine years, you will be notified of such things in advance."
Quotes via kicker.