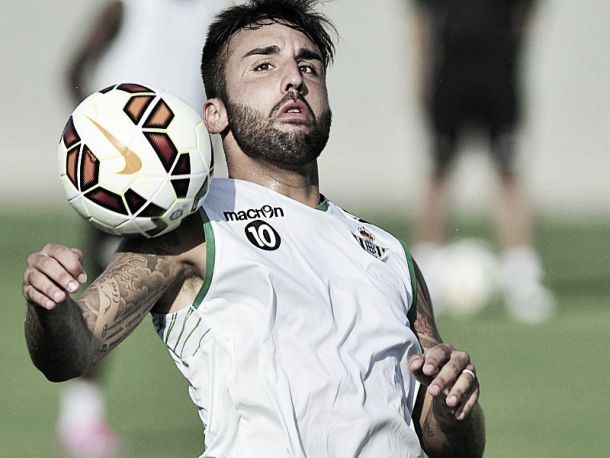 SV Sandhausen completed their transfer activities this afternoon with the signing of José Antonio Delgado Villar, from Spanish side, Real Betis.
The 21-year old midfielder will join the 2.Bundesliga side on loan for the remainder of the season, after failing to make an impact for Betis in the Liga Adelante.
Better known as Nono, Sandhausen coach, Alois Schwartz told the clubs website: "Nono has made just 40 games in the first league of Spain. When that sort of player becomes available, you should access him."
The Spaniard has also been a part of the Spain U19s and U20s, whilst helping Betis to qualify for the Europa League in his debut season at the Spanish side.
Sandhausen went into their winter break with two losses, slipping dangerously near the relegation zone, sitting 14th in the 2.Bundesliga.
Earlier in the day, Sandhausen also completed the signing of Steven Zellner from 1.FC Kaiserslautern. The club return to action on Saturday with a home match against St Pauli.