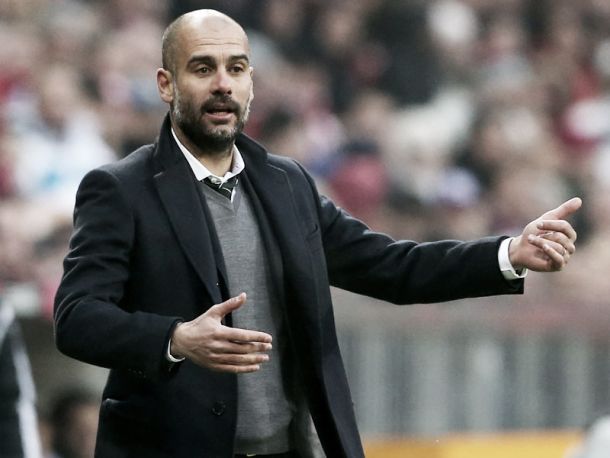 Bayern Munich coach Pep Guardiola has been known for paying his respect to all his opponents and the Spaniard is keen to implement that mentality in to his world class squad.
Whether the score be six, seven or eight-nil, pride is certainly not a character trait of Pep Guardiola. He respects each opponent, precisely because he considers questions about the possible scenarios a win could mean.
The Catalan born coach is not one for mind games with fellow coaches and when asked by journalists Pep said, "I have great respect for our opponents." Guardiola rubbished any talk that ruled their opponents, 1.FC Köln, out of their game at the weekend: "Cologne is the second best away team, they have a very good defence." He also spoke about their head coach, Peter Stöger: "It's always good to analyse the opponents and get to know him.".
After two heavy wins against HSV and Paderborn, 8-0 and 6-0 respectively, Guardiola stated simply that, "every game is a new game." The Spaniard has been known for his preparation, "Every game is a new game, we need to see what our performance levels are, in any case easy victories are not achieved without preparation."
"If you win 6-0 it's hard to learn." Guardiola believes his team learn more from a loss and admitted the defeat to Dieter Hecking's side taught his team a lot, "I learned a lot at Wolfsburg."
The 44-year-old has been satisfied with the way his dominant Bayern side have went about their business in recent weeks, with his team flying high at the top of they table. Pep has called for his team's full focus going in to the final months, stating arrogance must be avoided at all points.