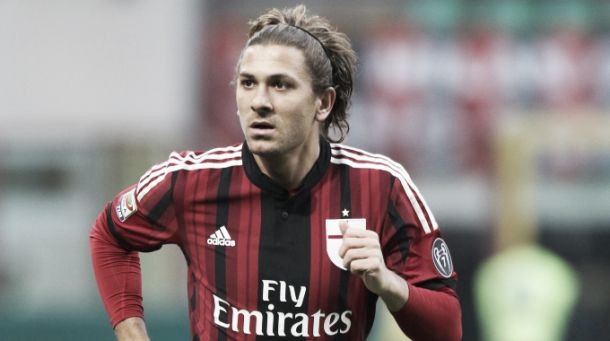 AC Milan's on-loan winger Alessio Cerci has publicly stated that he will not return to his former club Torino this summer.
There have been many rumours circulating throughout the media in the past few days claiming that Il Toro are looking to bring the Italian International back to Turin.
Cerci however was quick to deny the rumours, saying the move is 'fantasy' and saying he is 'not going back' to the club this summer.
Cerci's rise
The 28-year-old winger enjoyed the best two years of his career at Torino. He joined Toro in 2012 from Fiorentina under a co-ownership agreement before Torino became his sole club.
In his two-year spell, he made 71 appearances - scoring 21 goals in the process during his impressive tenure there. In his last season in Turin he played more often as a second striker, which helped him become a more consistent goalscorer.
In the 2013-14 campaign Cerci scored 13 goals and created 11 assists, which was the most in the league.
Recent Decline
After travelling to Brazil for the 2014 World Cup he joined Atlético Madrid for an undisclosed fee, despite being heavily linked with a move to Arsenal.
Atléti director Jose Luis Perez Caminero publicly stated that the Italian will 'contribute speed and goals' as well as 'giving us more alternatives in our attacking play.'
However Cerci made an underwhelming six appearances last season before moving on-loan to Italian giants AC Milan in exchange for Fernando Torres. In the second half of last season, he scored just the one goal in 18 appearances.
Cerci is yet to give up on Atlético
When questioned about why he went on loan, Cerci told the media that he needed "time and confidence" along with the fact he is being allowed to play as a shadow striker again. Cerci has not ruled out playing again for Atletico ahead of the new campaign and he is determined to earn a spot once he returns to competitive football.