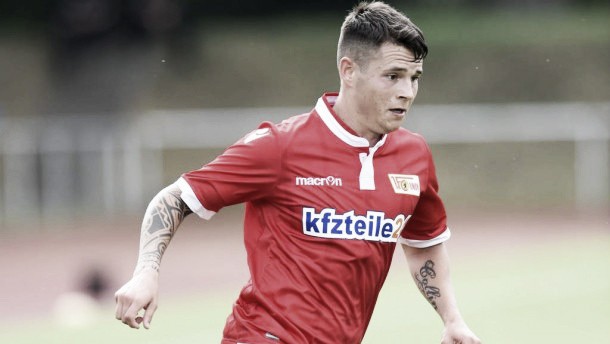 Union Berlin's Publikumsliebling Christopher Quiring may, according to the dpa, be set to join third tier team Energie Cottbus from this January. The 25-year-old midfielder has played only five games since the start of the season, and neither former trainer Norbert Düwel nor his successor Sascha Lewandowski seemed keen to include him as part of the starting squad.
A move benefits both clubs
Quiring has showed interest in a possible move, as his agent Jörg Neubauer reported. A loan for the second half of next season could be a great opportunity to maintain his fitness and playing ability. The Berlin native would meet his former team-mate and Union legend Torsten "Tusche" Mattuschka, who was sacked by the former coach last season.
In other words, a blessing in disguise. On the one hand, none of the fans would like to see him leave the club, as he's been part of Union's path from the amateur leagues to the 2. Bundesliga. But, on the other hand, it's heartbreaking to see such a valuable player sit on the bench game after game.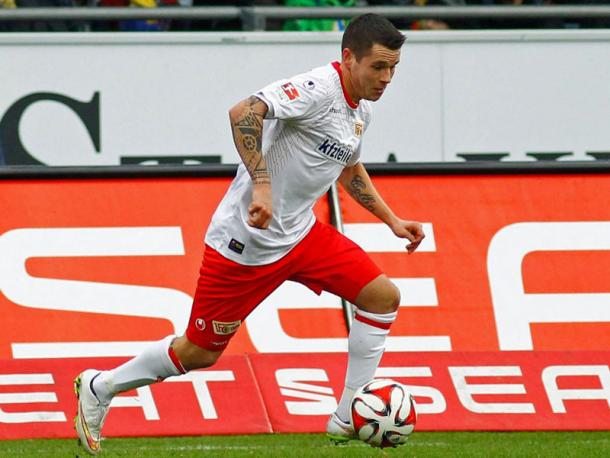 It would be hard to see Quiring leave
Quiring, who has played 115 second tier games, scored 18 goals and delivered nine assists, has been with the Eiserner since 2002; he has dedicated his career to this club. He also used to be part of the ultra scene before becoming a pro, and even got the Wuhlesyndikat logo tattooed on his leg. He has also featured in the documentary, Union fürs Leben, released in 2014, where he plays one of the main characters.
His contract with Union lasts until 2017. Will he be moved onto Cottbus next season? It seems to be all about the money. One thing is sure; Quiring would be a great asset on the right wing for the Lausitzer, who are currently struggling at the wrong end of the 3. Liga table. They currently lie in a disappointing 14th place, having amassed only 24 points in 20 games.