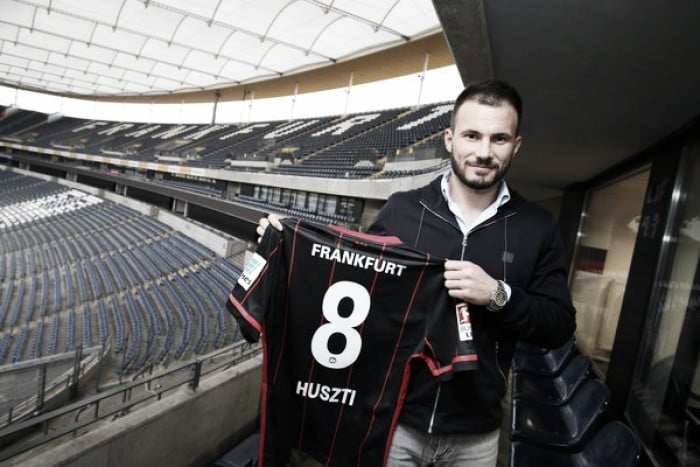 Szabolcs Huszti is back in the Bundesliga and has joined Eintracht Frankfurt on a contract until June 2017. The former Hannover 96 player has played the last one-and-a-half years for Chinese club Changchun Yatai.
Frankfurt need more power in the offensive
Frankfurt's sporting director Bruno Hübner is delighted about his new signing and is looking forward to seeing the Hungarian back in German top flight. The relegation-threatened club signed Huszti for another option in the attack, and hope to be more effective from dead-balls, as Huszti's set-pieces are well-known for their accuracy.
The player himself said to the club's website that, "I know Bundesliga well, I am looking forward playing for Eintracht and to the city Frankfurt." He added that he "wants to prove that he can keep pace up in one of the best leagues in the world".
Back in the Bundesliga
In 2006 moved the Hungarian from Ligue 2 side FC Metz to German side Hannover 96 and became a club icon, featuring in over 150 matches for the Northerners.
In 154 matches the left midfielder scored 43 goals and assisted 46. A highlight for him was definitely the participation at the UEFA Europa League in 2012-2013, where Hannover got through the group stages. Despite a goal and an assist by Huszti, Hannover were eliminated by Anzhi after a 3-1 loss in the first leg and a 1-1 draw in the second.
In his first season for H96, Huszti had a patchy start, but he finished with four goals and seven assists in 31 matches as a first-team player. Only one season later, he proved himself with ten goals and eight assists during one single campaign.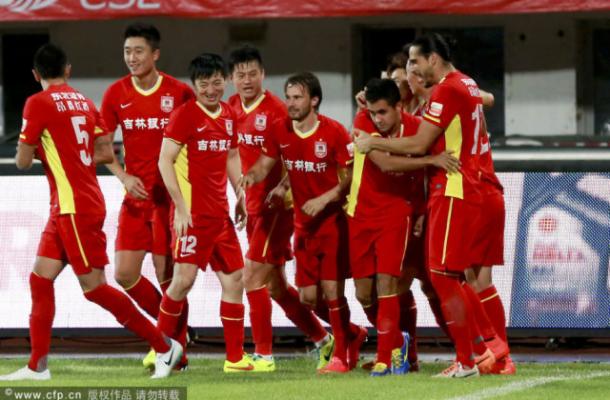 After that, he had a bad Hinrunde and surprisingly moved to Zenit St. Petersburg in a bid to capture the Russian title. But the Hungarian there couldn't establish himself and after a poor 2009 followed a worse 2010, playing only 13 matches, where he scored just one goal and assisted three. A better season followed, but Huszti wasn't the player he was at Hannover.
In summer 2012 came the salvation; Huszti returned to Hannover and began to play on a more regular basis. The pair were back on successful path and played, as previously mentioned, in the Europa League, where he scored five times in ten matches and even assisted three goals.
Once again the midfielder had a great season for the Germans, but decided to leave them in summer 2014 to Chinese club Changchun Yatai - where he played very well.
Nevertheless, the wayfaring man couldn't leave Bundesliga alone and is now finally back. He will try to help his new club Eintracht Frankfurt finish as high as possible