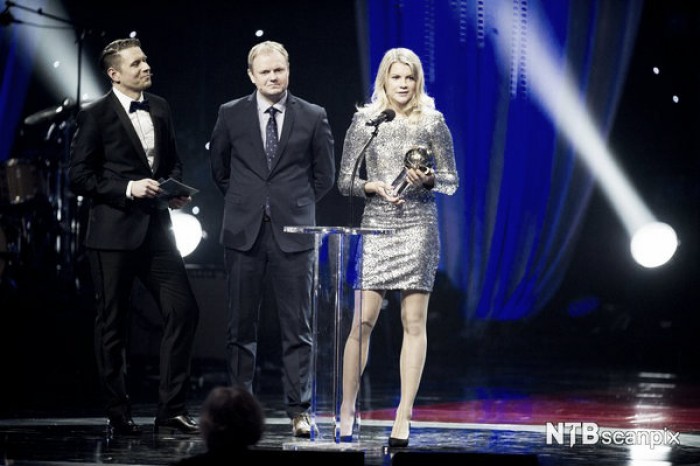 Ada Hegerberg, who plays for French outfit Olympique Lyonnais, has had an outstanding 2015, and now the 20-year-old Norwegian forward has been given one of the country's biggest footballing honours.
This was the year she made her World Cup debut, as well as claiming the league and the cup double with Lyon. Now, she can add Norway's best footballer to her list of accolades. She has scored so many goals for club and country that it was almost impossible to overlook her.
Hegerberg was also nominated as team player of the year, but that was won by New York Rangers' (ice hockey) Mats Zuccarello.
Thanks all around
Looking slightly overwhelmed, the Norwegian stated that "this is incredibly big, and I don't know where to begin" upon receiving the award. She did however continue to honour her family, Tom Nordlie, and the jury, as well as her teammates from both Norway and Lyon, before adding that "it is a joy to go to work every day doing what you love the most"
Hegerberg isn't the first woman to win the most prestigious football award, but she is the first one in 20 years. Hege Riise won it back in 1995, when it was called the Kniksenprisen.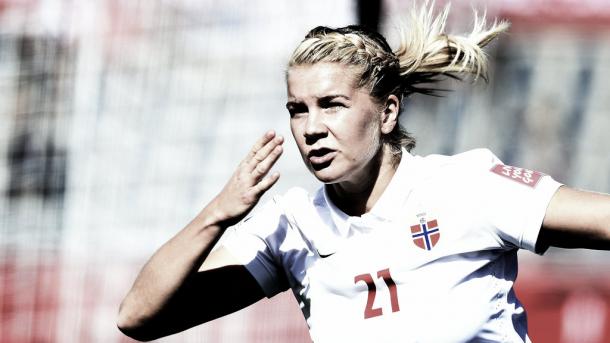 The Golden Ball, which is handed out at the Norwegian Idrettsgala, is given to the best Norwegian footballer. This is irrespective of the league in which the players play in, and it is given out by the Norwegian football federation (NFF) and Norsk Toppfotball (NTF), which is an organisation consisting of the clubs from the two highest leagues in Norway.
The panel for the Golden Ball was Nils Johan Semb, former manager of the Norwegian women's football team, Evan Pellerud (both NFF), Marit Breivik (Olympiatoppen), Jo Bergsvand (NTF), Øyvind Alsaker, Jan-Erik Aalbu, Lise Klaveness (all various TV channels), Richard Jansen (SKF) and Vidar Sanderud.
Determination and individual training
Hegerberg has previously spoken about her determination to succeed and the amount of time she puts into bettering herself.
In an interview with VG from 2015, she revealed that whenever she is back home, she will go through special training with her father, Stein Erik Hegerberg, as well as individual coaches to work on her weak points.
She has also consulted with former Avaldsnes manager Nordlie, who worked on the mental aspect of her game, and he also got a thanks when she won the award.