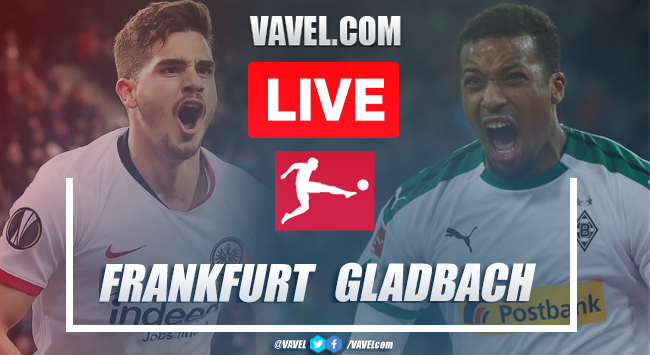 Full time: Eintracht Frankfurt 1-3 Borussia Monchengladbach
85' How is that not a goal!
80' GOOAL Eintracht Frankfurt
PENALTY GLADBACH
Half Time: Frankfurt 0-2 Gladbach
7' GOAL! IT'S TWO
1' GOAL Borussia Monchengladbach
1'Kickoff
Bas Dost up starts for Eintracht
Borussia Mönchengladbach: Starting XI
Eintracht Frankfurt: Starting XI
Not long to go!
Pre-match stats
Eintracht supporters around the globe
Ghost games controversial
Game day!
Pacienca out with injury
'Everyone is happy to train and play'
'We have to win games'
How to watch Eintracht Frankfurt vs Borussia Monchengladbach Live TV and Stream
Borussia Monchengladbach: Predicted Lineup
Eintracht Frankfurt: Predicted Lineup
Borussia Monchengladbach: Team News
Eintracht Frankfurt: Team News
Will Hinteregger strike again?
Gladbach aiming to solidify Champions League spot
Football is back
Kick-off time
Welcome