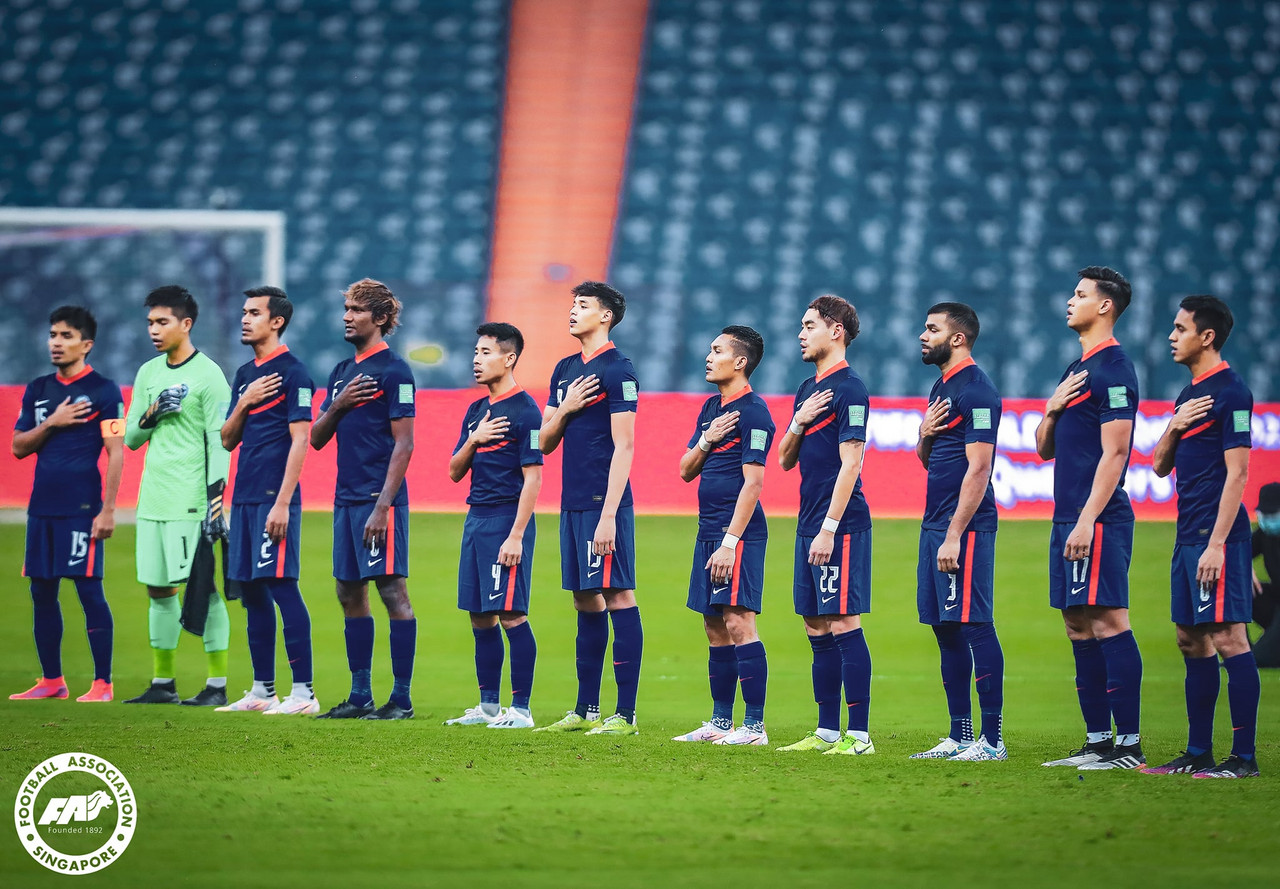 An injury-riddled Singapore side missing star striker Ikhsan Fandi, captain Hariss Harun and key defender Safuwan Baharudin stumbled to their third loss of their World Cup qualifying campaign. A disastrous 10-minute spell midway through the first half saw a beleaguered Singapore side concede three goals, before Palestine added a late fourth to further add gloss to the scoreline.

Singapore started the game on the back foot and struggled to get out of their own half. The intensity of the pressing from the Palestinian players saw the Lions attempts to play the ball out from the back easily stifled, with defenders Madhu Mohana and Irfan Fandi seeing several early passes easily read by the Palestinian midfield.

The Palestinians had all of the possession and soon made it count. In the 20th minute, a clumsy challenge inside the box from Madhu saw the Palestinians awarded a penalty, and Tamer Seyam stepped up, squeezing his shot under goalkeeper Izwan Mahbud. Izwan was picking the ball out of his net once again just three minutes later, when he failed to get a strong hand to Oday Dabbagh's effort, allowing the ball to trickle agonisingly into the net.

The Lions were two goals down, and heads soon started to drop, as they began to give up possession more and more easily. The Palestinians seized advantage of the Lions' sloppiness and continued to carve open the Singapore defence. It was a corner in the 30th minute that saw the referee penalise Irfan for handball as he tried to head it clear, and Seyam stepped up once again to dispatch the penalty convincingly past a despairing Izwan.

Things did not get better in the second half for Singapore, despite the introduction of experienced centre back Baihakki Khaizan, and winger Faris Ramli. Their misery was compounded when Izwan failed to hold onto a shot in the 85th minute, allowing Yasser Hamed to round off a sensational victory for the Palestinians.

Defeat to the Palestinians means that Singapore now sits second from bottom in Group D. Head coach Tatsuma Yoshida conceded that his charges were too nervous in the first half, and admitted that the Lions' chances of a second-place finish in the group, the minimum needed for Asian Cup qualification and progression to the next round of World Cup qualifying, is now "nearly zero".

It's back to the drawing board for Yoshida after one of the worst performances by a Singapore team in his spell as head coach, as he looks to fire the Lions up for the upcoming group games against Uzbekistan (June 8) and Saudi Arabia (June 12).