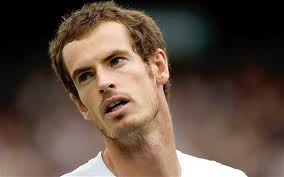 The last Grand Slam of 2012 will get underway on Monday in New York. So far this year we have seen three different winners of the tennis majors; Djokovic in Australia, Nadal in France and Federer at Wimbledon. Along with the fact that Murray claimed Olympic Gold, this will be a fascinating two weeks at the U.S Open. Unfortunately Nadal has been ruled out due to injury, however Federer and Djokovic are still battling it out for the world number one ranking and Murray is desperate for his first Grand Slam. There are also some other players who will have their say over the next two weeks.
Favourites
Roger Federer – The Swiss maestro has been in scintillating form in 2012. He has won 90.32% of his matches this year, along with titles in Rotterdam, Dubai, Indian Wells, Madrid, Wimbledon and Cincinnati. His latest triumph in Cincinnati came without him dropping a service game, he also laid down a marker for the U.S Open by beating Djokovic in the final 6-0, 7-6. He has a fairly easy draw up until the quarters where he may run into the unpredictable Tomas Berdych, after that is a possible semi-final against Andy Murray. Murray won in straight sets in the Olympics final but it could be different on the hard courts.
Prediction: Semi-Finalist
Novak Djokovic – He has not had the success of 2011 but Djokovic has still had a very good year. He won the Australian Open along with titles in Miami and Toronto - all three of these victories coming on hard courts. He has a favourable draw with Murray falling in Federer's half and no Nadal. Del Potro in the quarter finals could be a tricky tie, with Del Potro's only Grand Slam win coming at the U.S Open. They have played twice in the last few weeks, Del Potro won at the Olympics to clinch a bronze medal and Djokovic gained revenge in Cincinnati a week ago. Djokovic has played a mammoth 7551 minutes of tennis so far this year but shows no signs of slowing down yet.
Prediction: Runner-Up
Andy Murray – Murray still hasn't got his maiden Grand Slam win but has had a good season. He came close to beating Djokovic in Australia and reached his first Wimbledon final. He lost to Federer in his fourth Grand Slam final but came back strongly at the Olympics to claim a gold medal; defeating Federer in the final 6-2, 6-1, 6-4. This should give him the confidence to perform on the big stage and the U.S Open could finally be his. I have always said he is more dangerous on the hard courts at the Australian and U.S Open and believe he can finally do it in New York. He withdrew from Toronto and then was upset in Cincinnati by Jeremy Chardy, however this isn't of too much concern as it has given him more time to rest for a big two weeks. His draw isn't as tough as some of his others have been recently and will have to most likely go through Federer and Djokovic to win the title. That's what the great players have to do to win big titles and Murray has the skill to do it.
Prediction: Winner
Outsiders
John Isner – The big serving American has had a great season on the ATP tour. He has been in the top 10 most of the year and claimed titles at Newport and Winston-Salem. He also reached the final of Indian Wells after beating Djokovic in the semi-finals. His serve is one of the biggest on the ATP tour, serving over 800 aces in 2012. He beat Tsonga and Berdych last week to claim the title at Winston-Salem, which should fill him with confidence for this week. He plays better in America and reached the quarter finals of the U.S Open last year. He has a few tricky players in his draw but I'm backing him to go one step further this year.
Prediction: Semi-Finalist
Juan Martin Del Potro – One of the few men in the draw that knows what it is like to win the U.S Open. His shock triumph here in 2009 should give him a lot of confidence ahead of this event. He has had a good 2012 season although seemed troubled by his wrist again in Cincinnati. Del Potro will be happy not to be in the same half of the draw as Federer, having lost to him six times this year. He may face Djokovic in the quarter finals and, if fully fit, that should be a cracking match.
Prediction: Quarter-Finalist
Jo-Wilfried Tsonga – With his huge serve and aggressive play Tsonga is always a danger in any tournament. He has had a solid season, ranked at number six in the world for the majority of it. His best performance at a Grand Slam this year was a semi-final at Wimbledon, however he looked strangely flat when losing to Murray in 4 sets. He is a crowd entertainer and will be hoping to use this to his advantage in New York. His draw could see a fourth round rematch from the Australian Open against Kei Nishikori. Nishikori triumphed in five sets that time and Tsonga will need to be at his best to win and set up a quarter final against Murray.
Prediction: Quarter-Finalist
Dark Horses
Tomas Berdych – His 2012 season has been very up and down. He started well; testing Nadal in the Australian Open quarter finals, winning Montpellier and reaching the Madrid masters final. However he was shocked in the first round of Wimbledon and the Olympics in a miserable grass court season. Berdych was also poor in Toronto and Cincinnati; however he took a wild card into Winston-Salem last week and turned his form around. He lost in the final to Isner, but held match points and will be encouraged by his performances. He is drawn to face Federer in the quarter finals, however if Berdych gets hot he can beat anyone.
Prediction: Quarter-Finalist
Tommy Haas – At 34 years old no one expected much of Tommy Haas this year. Although he is a former world number two injuries have plagued his last few years. He missed most of the first half of 2012 but has made an awesome comeback. He won Halle (beating Federer in the final) as well as finishing runner-up at Hamburg and Washington. These results have helped propel him back up to 22 in the world which has gained him a seeding in New York. He has a tough draw but in his current form no one will want to face him. If his body can hold up to the two weeks of tennis he can go deep.
Prediction: Quarter-Finalist
Kei Nishikori – The youngster is still yet to have a true break out tournament, however he has had a very consistent year. He reached the quarter finals of the Australian Open and has been inside the top twenty since then. There have been some disappointing results along the way but he is at his most dangerous on the hard courts. He beat Tsonga in a gruelling match to reach the quarter finals of the Australian Open and will most likely have to do that again to reach the same stage in New York.
Prediction: Fourth Round