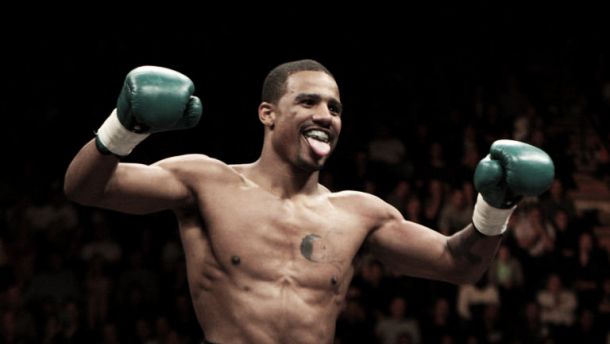 James DeGale's fight for the vacant IBF super middleweight title against Andre Dirrell has been confirmed to take place in Boston on May 23.
29-year-old DeGale is hoping to potentially make history on the night by becoming the first British boxer to win Olympic gold and a professional world title. However, in order to do so, he will have to overcome the 31-year-old known American known as 'The Matrix'.
With a record of 24 wins and just a single defeat, Dirrell fell to Carl Froch back in 2009 in a WBC World super middleweight title bout. Last beating Derek Edwards by a unanimous decision in December 2014, this will be his first title shot since his defeat to Froch.
DeGale, on the other hand, heads into the bout with 20 wins and 1 defeat, which came ironically in 2011 against George Groves – who fought Froch in one of the biggest showdowns of 2014. Having won his last three fights by total knockout, DeGale is aware of the threat as Dirrell takes the home advantage.
"Dirrell's a very, very good opponent - he's only lost the one fight to Froch where a lot of people thought he'd won," he said.
"He's tall, tricky southpaw - a bit like me. A lot of people say our styles will clash, but I think they're going to gel. There's a lot on the line - a world title - we're both hungry, young and ambitious. I think it's going to be a hell of a fight."
'The Cobra' Froch vacated the IBF title earlier in the year, and looked beyond mandatory challenger DeGale towards an event in Las Vegas. However, DeGale suggested he was open for an all-British showdown later down the line should he return to London with the title next month.
When asked about his chances of fighting the 37-year-old, he replied: "You go and ask Carl Froch. Please God I go over to America and win my world title, and then I'm willing to fight anyone. I've always said I'm in boxing for the big fights and the big paydays, so I'm ready to fight anyone.
"But first things first, that's going over to America and beating Dirrell in a hard fight - but one I'm confident of winning."
The two will meet at the Agganis Arena as DeGale prepares for his debut in the States.