In an interview with Eurosport, snooker's biggest name blamed a hectic schedule for his lack of form so far this season and hinted at a possible permanet break from the sport.
"Snooker is very hard these days"
The Rocket is yet to win a major event this season and other than a final appearance in the European Masters against Judd Trump he has not even made any quarter-finals. Picking the bones out of his performances, Ronnie O'Sullivan admitted "I've feel like I've only played two or three good matches out of 15 which is not really going to be enough to win events these days".
The multi-World Champion believes that a packed schedule is one reason behind his lack of recent success. He suggested "snooker is very hard these days. There are loads of events, and lots of travelling".
O'Sullivan added that the stresses of qualification and finding time to practice also do not equate to a successful run of form. "You don't always want to go to the club and play for four or five hours, the drive is not the same as you get older". Once you have done the practice there is then the route of "playing seven matches which is hard enough, but to go to Preston and Barnsley to qualify as well just makes it too gruelling".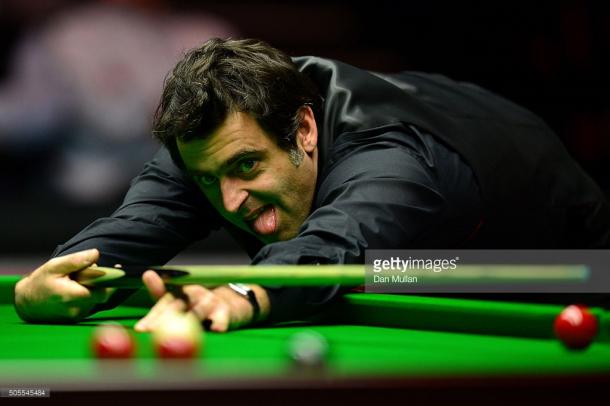 "The idea of playing was better than the reality"
O'Sullivan admitted that "my best days are behind me" and is focusing on other ventures. He suggested "I need to make snooker become part of what I do, instead of all I do". The Rocket stated "I get as much enjoyment out of doing the punditry as I do playing sometimes" after he took a break from playing last season.
He did suggest that "it was hard sitting out of the sport when I still felt like I had something to offer" but "after coming back, the idea of playing was better than the reality". However he also admitted "what I really missed was being at the events and getting the buzz from playing, seeing the boys, the TV people and the tournament officials".
How long the former World number one continues on the circuit remains to be seen, but when he does eventually walk away there will certainly be a large void to fill.