Nicole Schmidhofer of Austria became the first gold medallist at the 2017 Ski World Championships, finishing first in the women's Super-G.
The 27-year-old who has spent eight years on the World Cup circuit without claiming a victory finished ahead of the much-fancied duo of Tina Weirather and Lara Gut in a surprise result.
Lindsey Vonn failed to finish the course in St. Moritz, missing a gate midway down the piste, with the broken arm injury she suffered back in November clearly affecting her form.
Schmidhofer springs surprise with maiden victory
Starting eighth, Schmidhofer's time of 1.21.34 proved to be enough, with Weirather 33 seconds behind in second, and Gut three seconds further back in third to complete the podium.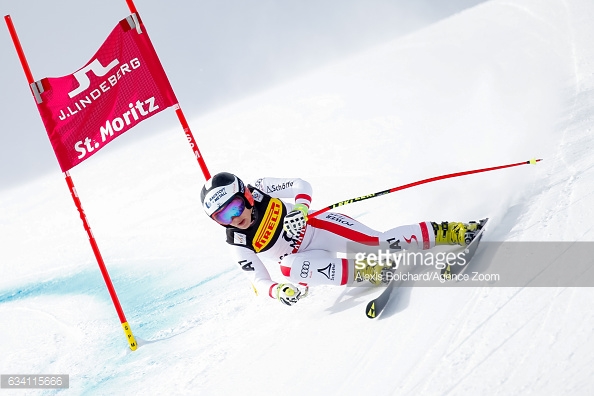 The Austrian winner was carrying some strong form to St. Moritz with two top ten results from the opening four rounds of this season's World Cup and became the first competitor to top 100km/h over the last speed trap.
Her confidence shone through on the course, and after topping the early leaderboard she admitted that she thought "Yes, this could be a medal, but not a gold medal" with Vonn among those yet to start.
Four years ago in Schladming, Schmidhofer finished 11th in this discipline at her previous world championship, but this time she proved to be the woman to beat and following 106 World Cup events without a win she claimed the unexpected victory.
Home favourite Gut claims podium position, with Vonn among big names to miss out
Gut, who is leading the Swiss team's hopes, started the season with three straight Super-G wins, yet after finishing third in the St. Moritz opener she remains without world championship gold despite five podiums.
The 25-year-old was pipped to silver by Liechtenstein's Tina Weirather who earned her first ever world championship medal.
Vonn's broken arm clearly hampered her on the course, and she said after the race that despite feeling like her hand was strong enough, when she was on the slopes "I don't know where my pole is."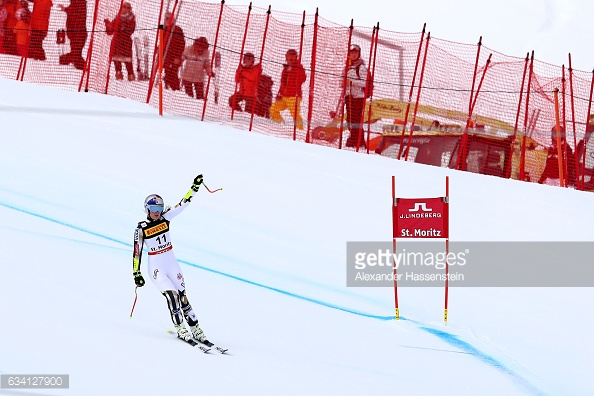 The latest setback for the American means she is now without world championship gold since 2009, and will need to show a remarkable upturn in form to top the downhill rankings on Saturday.
Reigning champion Anna Veith, previously Fenninger, also failed to complete the course, while this season's breakout star Ilka Stuhec finished 11th behind the likes of Viktoria Rebensburg (4th) and Federica Brignone (8th) who impressed without medaling.
The men take to the course on Wednesday for their Super G, with Kjetil Jansrud, Peter Fill and all-rounder Marcel Hirscher among the favourites.