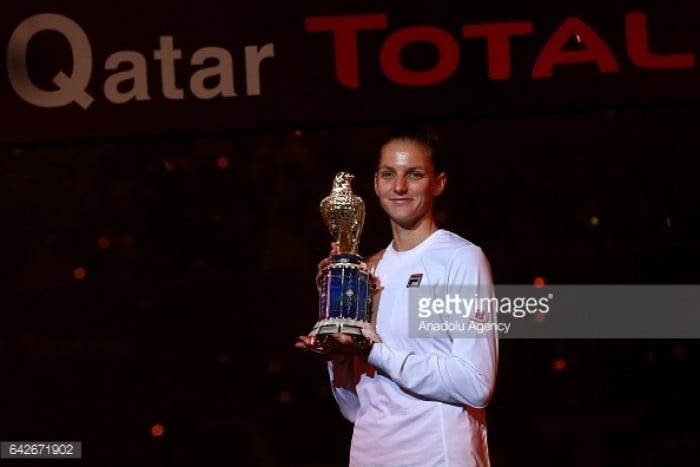 Karolina Pliskova won the Qatar Total Open with a 6-3, 6-4 victory over Caroline Wozniacki. The second-seeded Czech, who captured her 11th career title, wrapped up the win in just 79 minutes.
Pliskova powers her way to the first set
It was evident right away that the Czech's power would have an impact and a Wozniacki backhand error gave Pliskova a quick break. After a quick hold, it was another break for the second seed and before Wozniacki knew what hit her, it was 3-0.
After falling behind 4-0, the Dane clawed her way back, recovering one of the breaks when Pliskova committed back-to-back errors. Still under pressure, she held and now the second seed saw her lead reduced to just a single break at 4-3.
Now facing her own pressure for the first time in the match, Pliskova responded and at 5-3, she held a 15-30 lead on the Wozniacki serve. After striking a forehand winner to set up two set points, it was the continued power that eventually got to the Dane, her forehand finding the bottom of the net to give Pliskova the first set.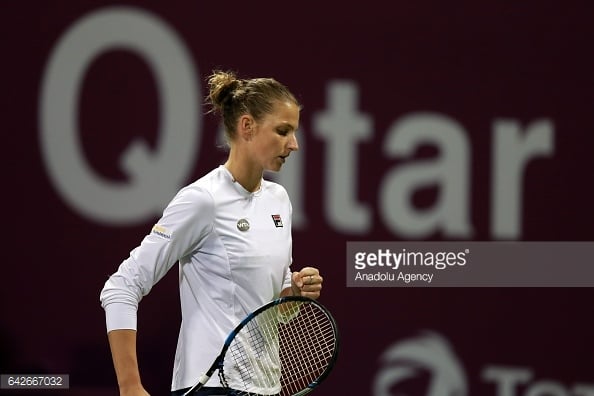 Pliskova takes tight second set to capture the championship
The second set was a much closer affair, Wozniacki picking up her level of play. She was rewarded for her improvement with a break chance at 2-2. With Pliskova facing 30-40, she struck a hard serve down the middle, getting a forehand error from the Dane to get back to deuce, eventually holding.Despite now relieving the pressure with better tennis, Wozniacki was still unable to get out on top.
Facing a must-hold game trailing 5-4, the Dane fell behind 15-40, a combination of more searing winners off the Pliskova racket and errors off of her own. The victory was complete with a Wozniacki two-handed backhand meekly dumped into the net, Pliskova sending her signal of intent for the remainder of the season.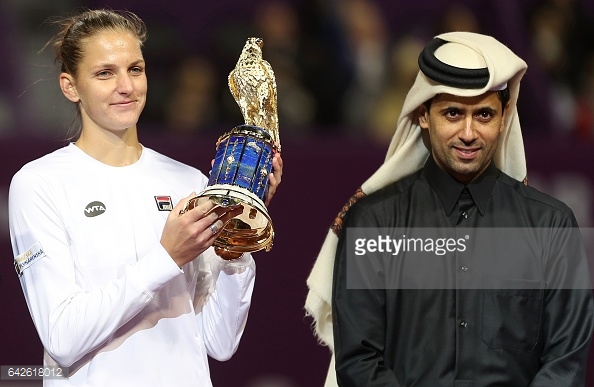 Post-match quotes
"I was waiting for a good result here because I lost three years in a row in the first or second rounds, so big step," Pliskova said. "I'm excited to get the trophy, and finally get some new fans here."
"Karolina was playing really well, she deserved this one," Wozniacki said. "But I'm going to try and get my revenge next time."