Following a couple of poor seasons with many World Cup victories under their belt, the Swedish biathlon team was beginning to be a force of the past.
In PyeongChang however, both their men and women have turned things around, with Sebastian Samuelsson and Hanna Oeberg among the medals in the individual events.
After Oeberg had anchored them to silver in the women's relay on Thursday, the men went one better in their relay, taking gold ahead of the much-fancied Norwegian and German teams.
Erik Lesser had produced an excellent opening leg for Germany, but after other members of his team slipped-up at the shooting range, the battle for gold came down to Sweden and Norway.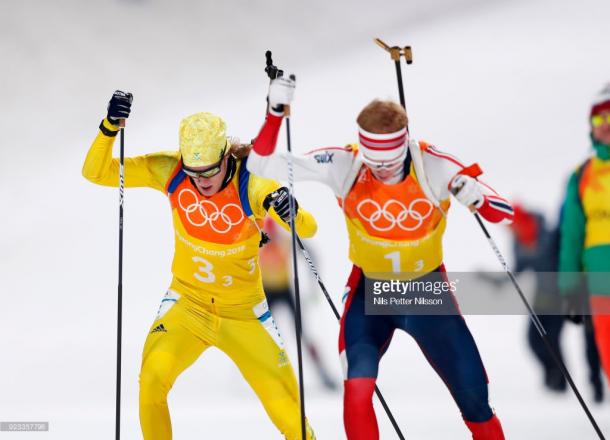 Heading to the range for the eighth and final time alongside each other, it was Sweden's Fredrik Lindstrom who handled the pressure best, missing just one of his shots to eventually win gold by a large margin of over 55 seconds.
Emil Hegle Svendsen buckled where Lindstrom did not, missing four shots, and suffering the misfortune of having to take in a penalty loop, completely ending Norway's hopes of gold. Germany's earlier struggles however, meant that they were never a threat to Norway in silver, with Simon Schempp finishing over a minute behind Svendsen to grab bronze.
The Swedish biathletes will be over the moon that they timed their best form for the Winter Olympics, yet with the likes of Samuelsson and Oeberg still in the infancies of their careers, aged 20 and 22 respectively, the success should continue into the future.
Olympic Athletes from Russia finally gain first gold
It has taken 14 days, but the Olympic Athletes from Russia finally have a gold medal.
15-year-old figure skater Alina Zagitova did just enough in the free skating part of her competition to hold off the stern challenge of fellow Russian Evgenia Medvedeva.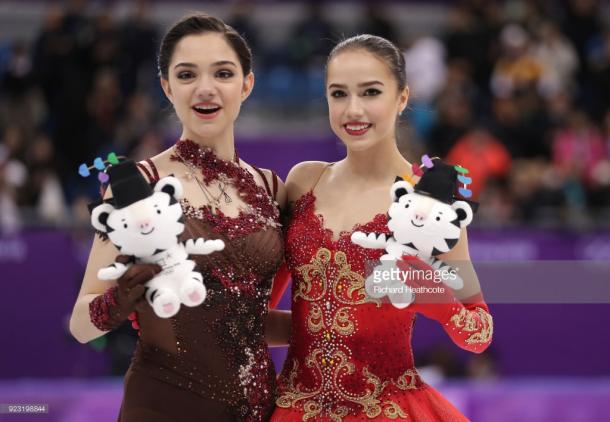 Runner-up Medvedeva had headed to these games as favourite for gold, and it was clear from her reaction upon hearing her score she was upset to have been beaten by her young teammate.
The short program two days previously had seen Zagitova claim a 1.31 point lead over her rival, and after being awarded exactly the same score following Friday's free skate, the youngster hung on to claim the first gold for the OAR team.
Nuis gets Dutch back on track with 1000m speed skating gold
After a couple of tough days in the Gangneung Ice Arena, another gold was added to the Netherlands speed skating tally.
It came in the men's 1,000m event, with Kjeld Nuis inching home by 0.04 seconds ahead of Norway's Haavard Lorentzen, with Korea's Kim Tae-Yun taking bronze.
Heading out in the 18th and final pair, world champion Nuis was ahead at the halfway mark of his kilo, and despite falling behind on the provisional timings during the final lap, his dip for the line was enough to defeat team pursuit champion Lorentzen by the finest of margins.
Elsewhere on day 14, Canada remain the only nation to have won ski cross gold in the women's event, after Kelsey Serwa led home a 1-2 alongside Brittany Phelan during the final freestyle skiing event of these games.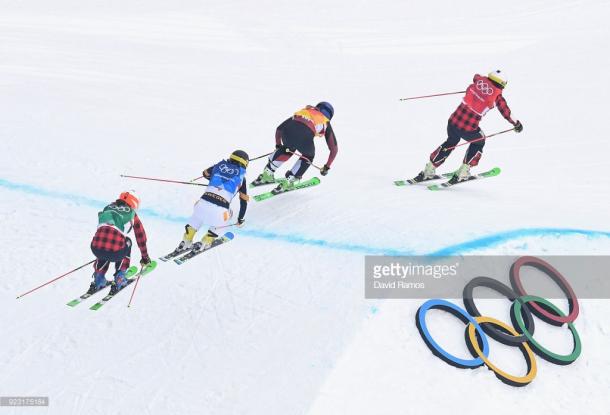 Canada had a tough day all-in-all however, and after their male curlers had joined their female counterparts in shockingly missing out on a medal, the men's ice hockey team were stunned by Germany in their semi-final. Going down 4-3, the Canadian's will now have to fight for bronze against the Czech Republic, while the German's will take on the OAR in the gold medal matchup.