One week after claiming a shock gold in the women's alpine skiing Super-G race, Ester Ledecká of the Czech Republic added snowboard parallel slalom gold to become the first woman in Winter Olympic history to finish top of the podium in two different disciplines at the same games.
Heading to PyeongChang, Ledecká was heavy favourite for the snowboard event she had entered, but after her triumph a week ago, the spotlight was very much on the 22-year-old.
She had little trouble in the early stages, ranking first in the qualification round, which earned her first selection of lane's when heading to the knockout stages.
Ledecká defeats German duo on way to gold
The 2017 World Champion eased past Patrizia Kummer and Daniela Ulbing in her first two rounds, before seeing off Germany's Ramona Hofmeister in the semi-final to set up a clash with Selina Joerg in the battle for gold.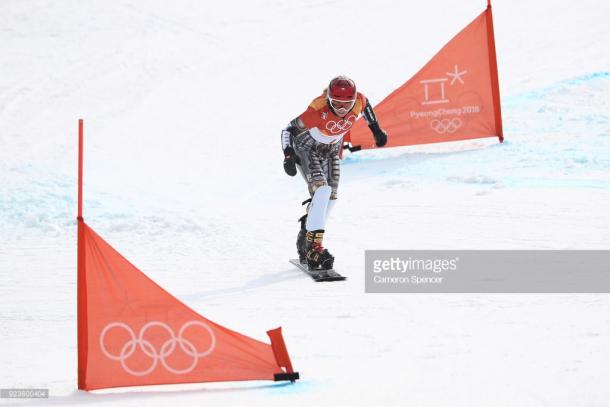 Despite selecting the favourtable red course, Ledecká didn't have the best start to her final run, and was behind Joerg at the first time split. She battled back however, and after moving ahead at the second checkpoint, she finally came home to claim a historic gold by 0.46 seconds.
In the men's event, Switzerland's Nevin Galmarini defeated home favourite Sangho Lee in the gold-medal race, while the Big Air snowboard gold went to Sebastien Toutant of Canada. Toutant's more esteemed teammates Max Parrot and Mark McMorris each squandered their chances following heavy fall's, with Britain's Billy Morgan taking bronze to make it the most successful Winter Olympics in his nation's history.
America's curlers produce eighth end for the ages on way to gold
Ranked 13th in the world, the United States' male curlers were not expected to be battling for the medals, but after winning their final three group games, they followed that up with a stunning defeat of Canada in the semi-final to go for gold.
That set them up to take on Sweden and their skip Niklas Edin in the final, and with the sides level at five-five in the eighth set, John Shuster produced a stunning final shot which saw America adding five to their total, to secure a famous gold.
In another team event, Switzerland's skiers defeated alpine rivals Austria to take gold in the Mixed Team event, while Iivo Niskanen's change of ski's heading into the final lap allowed him to overhaul Alexander Bolshunov on his way to 50km mass start gold in the cross-country.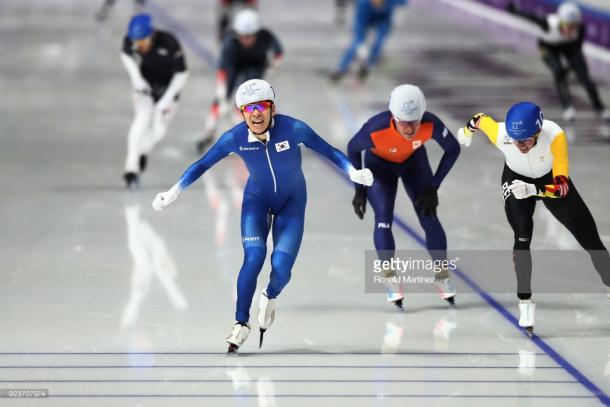 There was also a mass start event in the speed skating for the first time in Olympic history, with Japan's Nana Takagi taking gold in the women's race, and Lee Seung-Hoon giving the Korean crowd something to cheer for with gold in the men's competition.