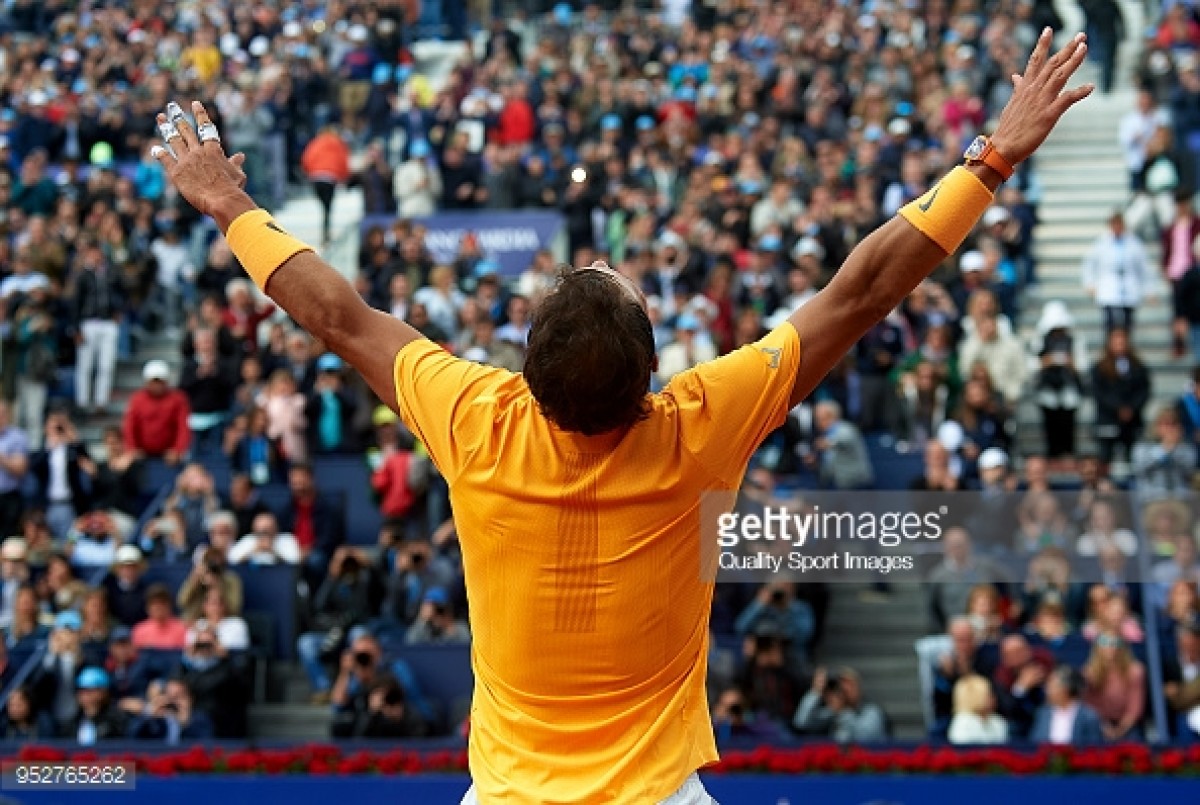 Rafael Nadal kept up his world number one form with a win in Barcelona.
Nadal quick off the mark
​​It wasn't long before Rafa got his footing in the match with piercing deep forehands being sent Tsitsipas's way which proved too much for the Greek player and earned Nadal an early break, 2-1 up.
After losing eight points in a row Tsitsipas did well to get back into the next game being 40-15 down to have it all level at juice. However, Rafa was relentless and saw the game out to hold at 3-1.
Things didn't fare much better for the Greek teenager with Nadal getting another break to go 4-1 up and then hold serve comfortably to make it 5-1.
Tsitsipas managed to stage a spirited comeback, firing off wonderfully weighted one handed backhands to hold serve and make it 5-2.
However, this was one of those days where nothing would deter Rafa and the inevitable did happen with Nadal shortly taking the first set 6-2.
​Nadal cruising to victory
Nadal immediately got the break on Tsitsipas serve first game despite the Greek clawing back two points to get it to 40-30.
With a forehand blasted wide by Tsitsipas it meant another game was gifted to Nadal to make it 3-0 with all momentum behind the Spaniard.
The next game presented a chance for Tsitsipas with Nadal uncharacteristically double faulting twice which allowed two break choice chances for Tsitsipas, which in turn he couldn't convert and Nadal scrambled his way through to take the score to 4-0.
Tsitisipas trusted himself and ensures he is not bagled with a calm service hold to 30 which rewards the Greek player with a game on the board, 4-1.
The next two games were controlled by Nadal dominating the rallies and despite Tsitsipas saving two match points it just wasn't enough against an experienced, determined Nadal who was just far too good on the day.
Verdict
​​It is important to not let anything be taken away from Tsitsipas who saw off two top ten players in Dominic Thiem and David Goffin before making his way into his first ATP tour final.
With Tsitsipas only winning 19% of his second serve points and accumulating a total of 23 unforced errors the result would only be going one way and that way was Nadal's.
Nadal was prolific at net with 9/10 net points won and also winning the majority of his service points.
Questions were being raised as to whether Nadal could produce the same quality of tennis he was producing last season; which we have found out the answer to today, which is yes, he can.