 Friday's Free Practice 2 for the Chinese Grand Prix was cancelled due to unfavourable weather conditions.
The day's first session, held in the morning, was also heavily disrupted by two red flag periods, putting a stop to all the cars setting a representative time. Six drivers opted not to run - including Mercedes' Lewis Hamilton and Australia's race winner a fortnight ago, Sebastian Vettel.
Cloud coverage halts helicopter landing
Although track conditions were perfectly suitable for running, the start of the session was initially delayed by over half-an-hour; the medical helicopter unable to land at the designated local hospital 38 kilometres away from the track - courtesy of low cloud coverage.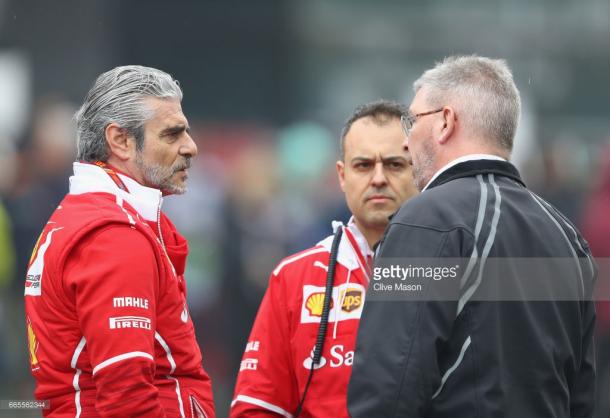 Race Director Charlie Whiting confirmed that the session would end at 15:30 local time regardless of action or not, and that the session timer was active.
But, that ticking of the clock wasn't greeted by any cars on track - all 20 drivers choosing to take a seat in the garages rather than tiptoe around at the detriment to their safety, gathering no real data or understanding.
Hamilton gives fans something to cheer about
With Hamilton chucking signed Mercedes caps into the main grandstand and Vettel admiring his name spelt out on banners whilst looking at his TV monitor with 15 minutes to go; there seemed to be no threat of action. Unless you averted your gaze over to the local go-kart track that sits adjacent.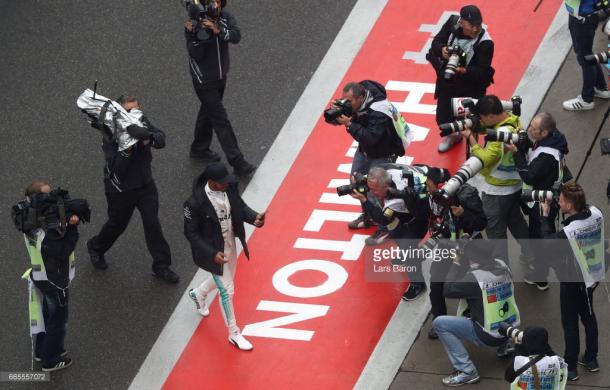 With ten minutes remaining, it was confirmed that there would be no activity, a disrupted Friday in Shanghai ended with silence and disappointment.
Intrigue aplenty though, with no Friday times to go on, Saturday's Practice and Qualifying will be even more of a mystery.
That is if there is a Third Practice session, with rumours flying around that the race will have to follow soon after the unchanged Qualifying hour. Sunday's weather forecast shows no improvement, the picture regarding the whole weekend's arrangements is just as unclear.