 It was a fine way to draw level with his hero Ayrton Senna for the second most pole positions in Formula One history - a new lap record at one of his finest tracks and enough to keep championship rival Sebastian Vettel at bay. Lewis Hamilton was a man on a mission in Montreal this afternoon, as he looks for his sixth race win here in 11 attempts.
In the process of trumping Vettel and leaving the rest in his wake, Hamilton set a new all-time lap record around the Circuit de Gilles Villeneuve, eclipsing Ralf Schumacher's time set in Qualifying for the 2004 edition by a whopping eight-tenths of a second.
Vettel's time was sensational too, only overshadowed by one of the greatest laps in Formula 1's rich history, a 1:11.459 three-tenths better than the German could manage.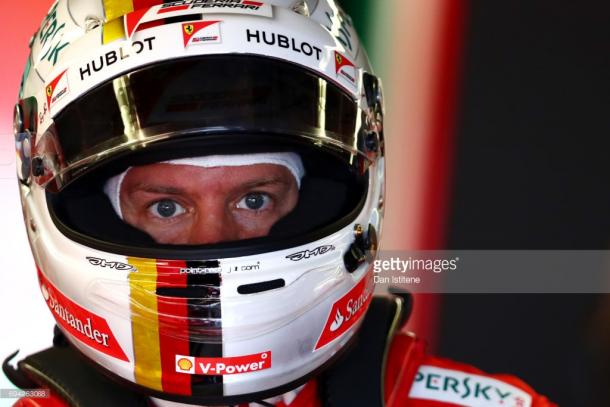 Valtteri Bottas took third for the sixth time this season, with Kimi Raikkonen in fourth, completing an all Finnish front row.
Bottas on top, Wehrlein crashes out
As track temperatures edged towards the 50° degree range, the first set of runs in the opening session saw the Mercedes duo come out on top, Bottas just seven-thousandths ahead of Hamilton with Vettel and Max Verstappen completing the top four. Meanwhile, Raikkonen struggled with grip, ending up in the midfield.
Fernando Alonso showed promise in the McLaren, just a second off of the ultimate pace despite a reported deficit of 90 horsepower in comparison to the frontrunners. His teammate Stoffel Vandoorne failed to make it out of the first session of Qualifying for the sixth time this season.
Vandoorne wasn't the only casualty early on, Pascal Wehrlein edged on to the grass under braking, ending up in the Turn 1 barrier. That brought out the yellow flag, thus spelling the end of the fast running leaving himself, his teammate Marcus Ericsson, Kevin Magnussen, home hero Lance Stroll and the Belgian taking an early trip to the media pen.
Raikkonen roars back
After his troublesome Qualifying 1, Raikkonen improved to trail Hamilton by less than a tenth of a second, with Bottas and Vettel completing the normal duopoly in the top four. Once more, Verstappen was the best of the rest from teammate Daniel Ricciardo, just three-tenths covering the top six; something comforting for the otherwise tamed Bulls.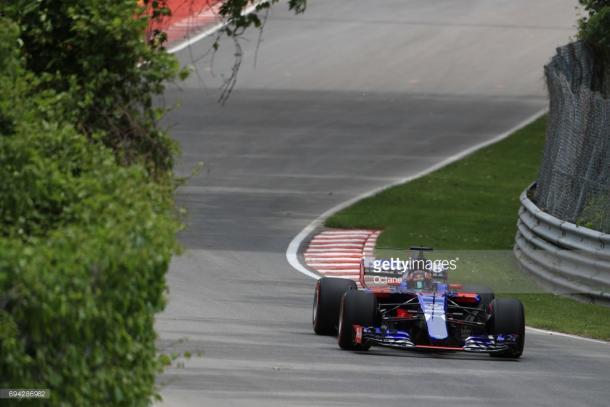 Toro Rosso's miserable Saturday record in Canada continued with Daniil Kvyat and Carlos Sainz ending either side of Alonso in 11th and 13th - Kvyat banged the wall at Turn 9 on his final run, wrecking his right rear tyre as a result.
Records
Into the last part of Qualifying, we looked to be on course for an intriguing four-way battle, but that was quickly blown out of the water. A 1:11.791 looked to be enough for Hamilton to take pole, Vettel just four-thousandths off.
But, the Brit had something very special tucked away under his sleeve, finding an extra three-tenths, whilst Vettel could only improve by a few thousandths. Hamilton wasn't content with just beating the lap record, but obliterating it.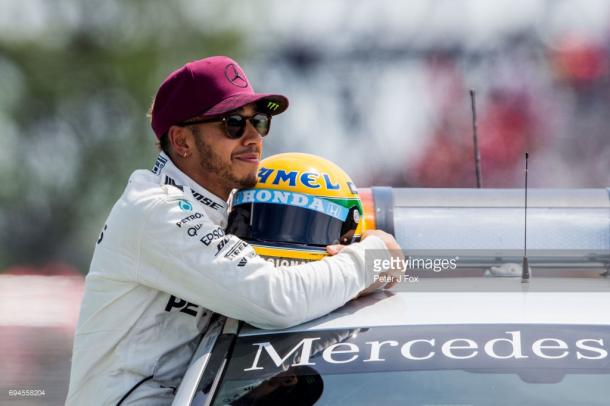 To celebrate, he sat with his torso hanging out of the Mercedes car that transported him and the rest of the top three to Turn 1, beaming like a cat that found a cream factory. His joy turned into disbelief, the Senna family presenting a fellow three-time champion with a race worn helmet from 1987.
For Hamilton, it was the perfect end to a supreme day. But, with a pole-to-win conversion rate standing under 50% in Montreal - there's still a lot of work to do.
PROVISIONAL CLASSIFICATION - QUALIFYING

| | | | | |
| --- | --- | --- | --- | --- |
| Pos | Driver | Team | Time | Gap |
| 1 | Lewis HAMILTON | Mercedes | 1:11.459 | - |
| 2 | Sebastian VETTEL | Ferrari | 1:11.789 | +0.330 |
| 3 | Valtteri BOTTAS | Mercedes | 1:12.177 | +0.718 |
| 4 | Kimi RAIKKONEN | Ferrari | 1:12.252 | +0.793 |
| 5 | Max VERSTAPPEN | Red Bull | 1:12.403 | +0.944 |
| 6 | Daniel RICCIARDO | Red Bull | 1:12.557 | +1.098 |
| 7 | Felipe MASSA | Williams | 1:12.858 | +1.399 |
| 8 | Sergio PEREZ | Force India | 1:13.018 | +1.559 |
| 9 | Esteban OCON | Force India | 1:13.135 | +1.676 |
| 10 | Nico HULKENBERG | Renault | 1:13.271 | +1.872 |
| Q2 | | | | |
| 11 | Daniil KVYAT | Toro Rosso | 1:13.690 | |
| 12 | Fernando ALONSO | McLaren | 1:13.693 | |
| 13 | Carlos SAINZ | Toro Rosso | 1:13.756 | |
| 14 | Romain GROSJEAN | Haas | 1:13.839 | |
| 15 | Jolyon PALMER | Renault | 1:14.293 | |
| Q3 | | | | |
| 16 | Stoffel VANDOORNE | McLaren | 1:14.182 | |
| 17 | Lance STROLL | Williams | 1:14.209 | |
| 18 | Kevin MAGNUSSEN | Haas | 1:14.318 | |
| 19 | Marcus ERICSSON | Sauber | 1:14.495 | |
| 20 | Pascal WEHRLEIN | Sauber | 1:14.810 | |