 As pressure continues to mount on Jolyon Palmer's Formula 1 short and long-term future, Renault boss Cyril Abiteboul has tried to reassure the under pressure British driver, by rubbishing claims Robert Kubica is set to replace him.
After he completed a private test in a 2012 Renault in Valencia, speculation has bee growing that Kubica, who was seen as one of best drivers in the world prior to his 2011 minor rally accident that partially severed his forearm, is seeking a return to F1, with Renault, who were badged as Lotus back in 2011.
During the test, Kubica completed 115 laps, and undertook race and qualifying simulations as well as starts at the tricky, technical Valencia circuit.
The positive outcome to the test, and the fact that Palmer has been under growing pressure all season, have led to some suggesting that Renault could be poised to put the Pole into a competitive F1 session for the first time since the 2010 Abu Dhabi Grand Prix during first practice in Monza.
It would make sense, seeing as Monza has only three chicanes which could prove a hindrance to Kubica.
However, speaking in the Team Principal's Press Conference, Abiteboul said: "I don't know where this is coming from and I can completely wipe that one out."
Abiteboul continued: "Also, I would make it clear that I guess the questions are unconnected. The question regarding Jo and the question regarding Robert.
"People feel very loyal and feel they owe something to Robert for making something big in their life, and there was this opportunity to afford him to drive again, because a marketing event got cancelled and we had a car available."
Kubica doing all he can
Since his injury and rehabilitation, Kubica spent a long period of time in rallying, with decent results, before testing both a Formula E and GP3 car in recent months.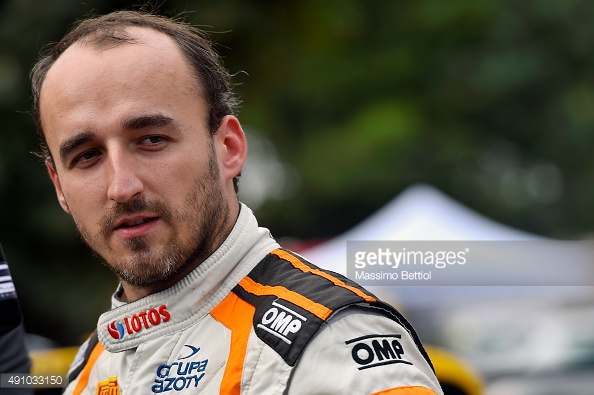 Getting back into a single seater was a big step forward for the Pole, seeing as the arm injury he sustained in the rally crash restricted movement of the arm. This meant as tracks such as Monaco and Singapore, it would be extremely hard for him to drive effectivly.
Nevertheless, he was due to drive the privateer LMP1 ByKolles entry in the World Endurance Championship, before pulling out after realising how unprepared that team was.
Abiteboul confirmed that Kubica will once again get behind the wheel of the 2012-spec car he drove at Valencia, next weekend, when he takes the car up the hill at the Goodward Festival of Speed, held of course, in Lord March's back garden.
What does it mean for Jolyon Palmer?
By quashing this particular rumour, Abiteboul may have bought Palmer a little bit of time, but not much.
So far this season, Nico Hulkenberg, in the sister RS17 has comprehensively out-performed the 2014 GP2 champion, scoring all of Renault's 18 points in the constructors'.
He knows he is a man under pressure, seen by his brash interview with the BBC's Jennie Gow on Thursday.
Ahead of the weekend in Baku, he claimed he could "finish in the top eight", but crashing in second practice and then, through no fault of his own, the car caught fire in third practice, which meant he could not take part in qualifying, just continues to add ingredients into the brewing fatal cocktail.
He is not just under threat of Kubica, but also Fernando Alonso - who could be interested in the seat.
After his strong second half to his debut season in 2016, Palmer has undone all the good work he did.
He has another chance for now, but needs to deliver and quickly, or his stay in F1 will be over.