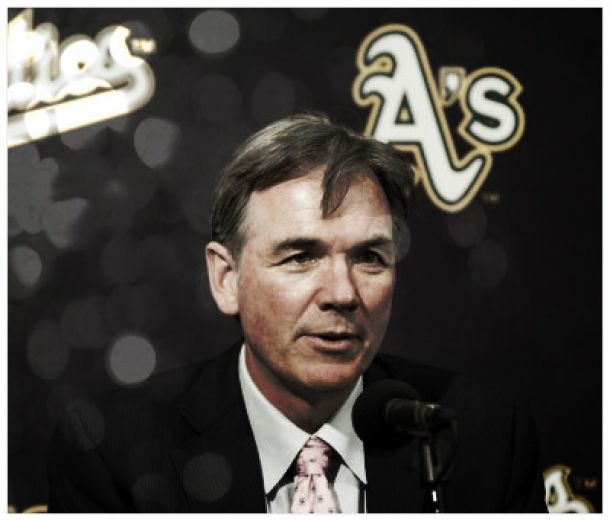 The MLB rumor mill received a jolt Friday night, with reports breaking that Billy Beane and Theo Epstein pulled off a blockbuster deal for both clubs going in very different directions. For Beane's A's, the team has a "win now" mantra and the players heading to Oakland are starting pitchers Jeff Samardzjia and Jason Hammel. In return, the A's are shipping out a top 10 prospect along with 2013 first rounder Addison Russell, OF Billy McKinney, SP Dan Straily, and a player to be named later.
There were rumors of a third team being involved and/or that there could be a total of 8-10 players in discussion. The words "blockbuster" and "stunning" have been thrown around on Twitter this evening from multiple sides and angles.
From the A's perspective, this is clearly a sign that Billy Beane is willing to go all in with the nucleus he has under contract for the next 2 seasons. That nucleus includes Yoenis Cespedes, Coco Crisp, Scott Kazmir, Sean Doolittle, and Sonny Gray. Due to the injuries the A's have withstood so far this season, Beane must believe that he has enough to pull through in the playoffs and push the A's back to the World Series for the first time since 1990.
For the Cubs, the rumored deal brings in the A's top two prospects, with Addison Russell widely regarded as a future star in the league. A 5th place position in the NL Central and being eight games under .500 has the Cubs playing the "seller" role as the MLB trade deadline nears.
Note: There are potentially moving pieces here as of 11pm Friday night. The A's are probably looking for a middle infielder in the deal and they may or may not be looking outside of the Cubs organization to get that final piece to the puzzle.