On Thursday, February 12, 2016, the Kansas City Royals and Mike Moustakas agreed upon a 2-year deal worth $14.3 million. The two-year deal will break down into $5.6 million for the 2016 season and $8.7 million for 2017.
Mike Moustakas as The Royals Cornerstone
Moustakas was drafted second overall in 2007 by the Royals. The 2015 season was by far his best season since entering the major league in 2011. Moustakas ended with a .284 batting average with 22 home runs and 82 RBIs. He also made his first All-Star appearance.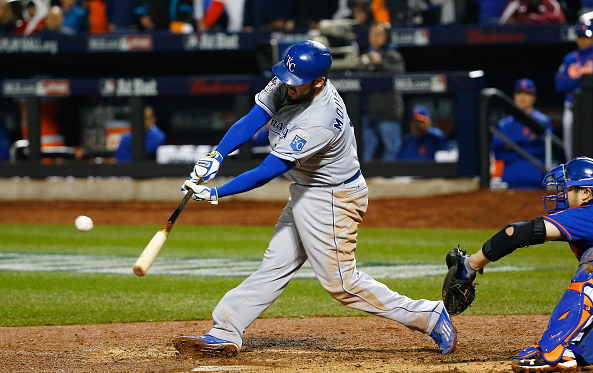 In 2014, the third-baseman was hitting only .152 before getting sent back down to the minors. According to Moustakas "[Getting sent down] revitalized my love for baseball. I realized how much I love being a major league baseball player, and how much I love competing against the best in the game."
The time in the minors seemed to set him back on track because he came back and helped lead the Royals to a World Series appearance that same season. The progress extended to the 2015 season, where the Royals went on to win the World Series.
Royals Hope for Another World Series
With most of the players returning in 2016, the Royals will have a good chance at winning back-to-back World Series titles. Eric Hosmer, Lorenzo Cain, and Mike Moustakas had breakout seasons which led to a boost of offense for the Royals. If they continue to improve, then the Royals could be almost impossible to beat. All three players are signed through 2017.
The Royals pitching was probably the most concerning during the 2015 season. The Royals ranked tenth in runs allowed in the league so while they were still productive there is room for improvement. However, the Royals had the best bullpen ranking in the American League. With the amount of talent and chemistry on this team, the Royals will be a favorite to win the World Series again this year.