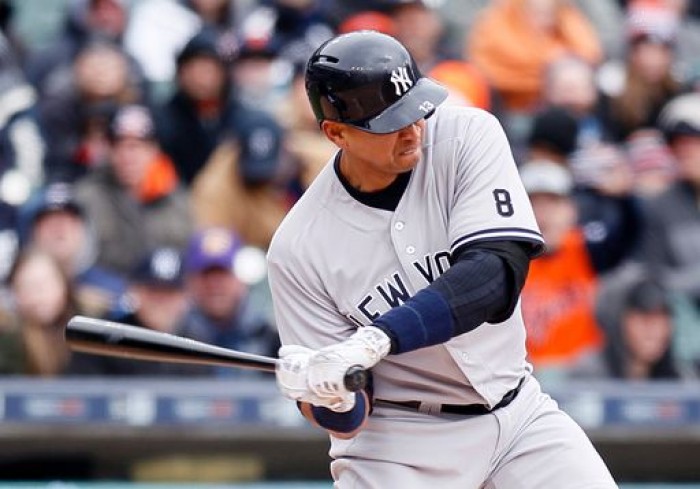 Watching the New York Yankees emerge victorious from Comerica Park on Saturday afternoon, you could have inferred that it was 2009 all over again.
Hefty left-hander C.C. Sabathia was dialed in for six innings, garnering the win in his first start of the season, allowing three earned runs on four hits and four walks while striking out three batters, and designated hitter Alex Rodriguez homered in the first inning for his first long ball of 2016, turning back the clock for the Yankees as they defeated the Detroit Tigers, 8-4.
New York obliterated Detroit starting pitcher Mike Pelfrey, tagging the right-hander for six earned runs on eight hits and a walk in 3.2 innings, sending the Tigers home with their first defeat of the fresh season.
Center fielder Jacoby Ellsbury broke the game open with a bases-clearing, three-run triple in the fourth inning, catcher Brian McCann went 2-for-4 with three runs, right fielder Carlos Beltran fared 2-for-4 with a pair of runs and RBIs, newly acquired second baseman Starlin Castro garnered two hits, a walk, and a run, and third baseman Ronald Torreyes went 3-for-4 with a run for the Yankees.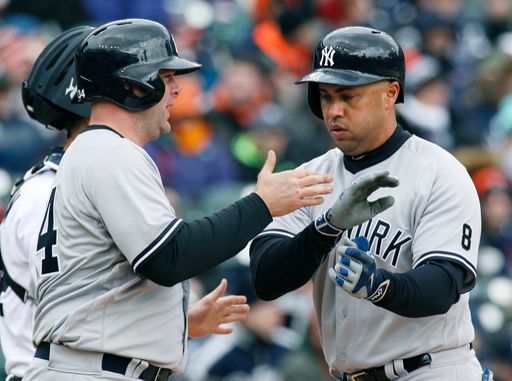 For the Tigers, adversity struck for the very first time in what had been an unblemished beginning to the season. Catcher James McCann chipped in a two-RBI single in the fourth inning while shortstop Jose Iglesias fared 2-for-4 from the plate with a run scored, however, manager Brad Ausmus was ejected in the top of the fifth inning for arguing balls and strikes as Detroit's tempers flared in front of a bitter-cold atmosphere.
After McCann caught Yankees left fielder Brett Gardner attempting to steal second base in the first inning, Rodriguez responded with a towering blast to left, giving New York a 1-0 lead that they would not relinquish.
The Yankees doubled this advantage in the top of the second, as McCann led off with a single and advanced to second on a wild pitch, moving to third on a Beltran groundout before scoring on a two-out RBI single by shortstop Didi Gregorius.
Pelfrey was able to retire the side without trouble in the third inning, however, the end result became virtually decided after the top of the fourth inning. With one out in the inning, McCann walked, followed by consecutive singles by Beltran and Castro. Gregorius then piped a sacrifice fly to left, scoring McCann, which preceded an infield hit by Torreyes, loading the bases with two down.
Then, Ellsbury rocketed a three-RBI triple to deep right, ending Pelfreys' afternoon with a 6-0 Yankees advantage.
Detroit finally affected Sabathia in the bottom of the inning, with a two-run single by McCann plating second baseman Ian Kinsler and first baseman Miguel Cabrera to cut the lead by a third, however, Beltran knocked a two-run shot to right with one out in the following frame off of Detroit's Buck Farmer, increasing the Yankees lead to 8-2.
The Tigers were able to cut the deficit to a respectable 8-4 in the seventh inning after Iglesias scored on a wild pitch by New York reliever Kirby Yates before an RBI groundout by Kinsler, however, the team went home with its first defeat of the season.