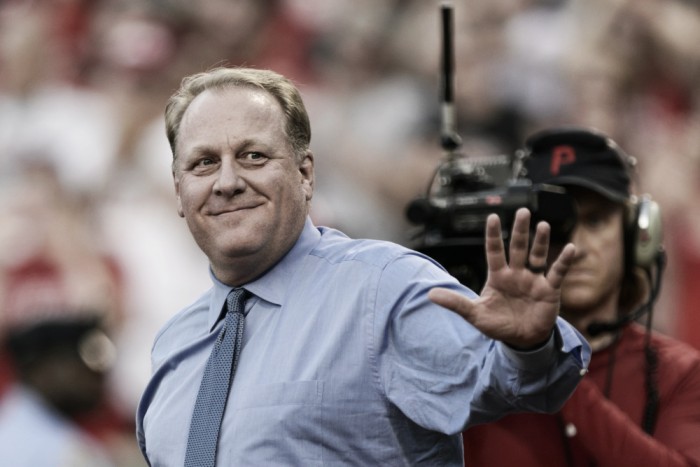 After several controversial events that presented former Boston Red Sox pitcher Curt Schilling with criticism, ESPN has decided to terminate their contract with Schilling.
Schilling responded to a picture against transgenders, showing that an overweight man who wore a wig and a shirt cut out to show his breasts should be allowed in a female bathroom.
The original post stated, "LET HIM IN! to the restroom with your daughter or else you're a narrow-minded, judgemental, unloving racist bigot who needs to die."
Schilling's response is what created the controversy, as he added to the post, "A man is a man no matter what they call themselves. I don't care what they are, who they sleep with, men's room was designed for the penis, women's not so much. Now you need laws telling us differently? Pathetic."
After the post was delivered and he was already receiving criticism, the six time all star removed the post. However, he would not back down. He stated, "Let's make one thing clear upfront. If you get offended by ANYTHING in this post, that's your fault, all yours. This latest brew ha ha is beyond hilarious. I didn't post that ugly picture. I made the comment about the basic functionality of men's and women's restrooms, period."
The firing came a day after the post, while ESPN stated that his conduct was unacceptable. Schilling has yet to respond to the firing in public.
In his time at ESPN, Schilling was most notably known for Monday Night Baseball and the Little League World Series. He also appeared in a variety of things baseball for ESPN, including Baseball Tonight and some appearances on Sunday Night Baseball. Schilling joined the network in 2010.
Schilling not afraid to speak his mind
Curt Schilling has been involved in many controversial stories during his six year career at ESPN. His most notable is when he retweeted a picture comparing Nazis to Muslims, and featured a picture of Adolf Hitler. The post came during the Little League World Series, and ESPN suspended Schilling for the rest of the event. Unlike the transgender post, Schilling did apologize for the tweet, and removed the post.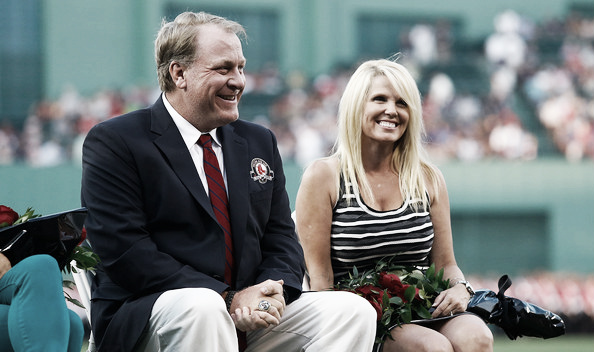 Most recently, Schilling made rough comments about Presidential candidate Hillary Clinton. The former pitcher stated that she "should be buried under a jail somewhere." He did not receive punishment for these comments.
Another big story that unfolded in the news that Schilling did receive credit for was a headline about his daughter. One New York Yankees employee posted sexually explicit tweets about his daughter who was 17 at the time. Schilling stood up for his daughter on social media, and the former employee was fired.
He also got headlined when he attempted to set up a video game company, and took a lot of loaned money from Rhode Island that he never paid back. He reportedly took over $75 million dollars to set up the company that went out of business. It is not clear how much money he actually gave back to the state, but most are sure that he didn't pay it all.
Schilling had a tremendous career most notably with the Philadelphia Phillies, Arizona Diamondbacks, and the Red Sox. He was a six-time all star, and won three World Series championships with the 2001 Arizona Diamondbacks, 2004 with the Red Sox, and 2007 with Boston. He is a two time 20 game winner and finished his career 216-146 with a 3.46 ERA.
What a world we live in.