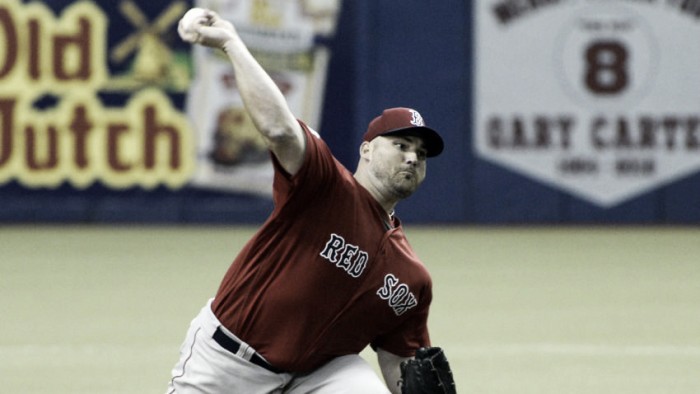 After a high scoring game last night, the Boston Red Sox and Oakland Athletics are set for round two of a three game series. Sean O'Sullivan will make his first start as a member of the Red Sox, while the Athletics will send Sean Manaea to the mound.
The game begins at 7:10 p.m. ET at Fenway Park, and can be seen on CSNCA and NESN.
O'Sullivan's spot start
This season, the Red Sox have lost two key members of their pitching rotation. Eduardo Rodriguez suffered a knee injury during Spring Training, while Joe Kelly suffered a shoulder injury in April.
As a result of those two members being on the disabled list, the Red Sox have had to look deeper into their organization to look for a spot start. In the first three situations, it was Henry Owens who got the chance. Owens has tremendous upside, but hasn't really figured everything out just yet.
During those starts, Owens would get three starts without a record, but would have a 5.11 ERA and walked 13 batters in 12.1 innings. The former first round pick benefited from the Red Sox explosive offense, but certainly had command issues. His most recent start was the ending point for Owens, as he tossed just 3.0 innings allowing two hits, two runs, and walked six.
As Owens was set back down to Pawtucket for his poor play, the Red Sox had to look for another pitcher in their organization for a spot start or two. Sean O'Sullivan will get the nod tonight, and will face an aggressive Athletics offense. O'Sullivan was signed by the Red Sox in December to a minor league deal, and is 28-years-old.
O'Sullivan is set to make his 53rd career start, and his first since July 6, 2015. During his eight year career, O'Sullivan has bounced around in the majors, as the Red Sox are his fifth career team. Previously, the former third round draft pick got starts for the Los Angeles Angels, Kansas City Royals, San Diego Padres, and Philadelphia Phillies.
The right hander has pitched an inning since his call up, as he yielded two hits and a run in one inning of work against the New York Yankees. Over his career, O'Sullivan is 11-23 with a 5.96 ERA in 67 career games.
The Athletics scored seven runs last night, but their offense has not been sharp thus far. Oakland is tenth in the American League with a .243 average, and are also tenth in the league with 124 runs scored.
Sean Manaea forced with a tough task
The young left hander is set to make his third start of the season, as well as his third career start. In his first two starts, Manaea does not have a record, but does have a rough 7.20 ERA with a .282 average against, and also walked five hitters and gave up 11 hits in 10 innings.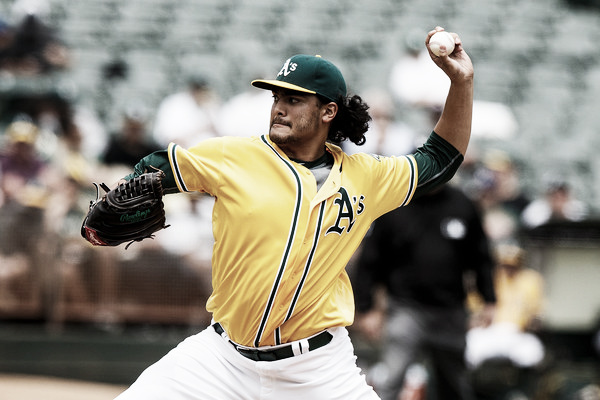 Manaea's previous starts came against the Houston Astros and the Seattle Mariners, where he finished five innings and allowed five runs during both.
Manaea will look to get back on track, but has a tough task on hand. The Red Sox offense has been tremendous all year, and their power bats have picked up over the past week. The Red Sox homered in ten straight games for the first time since June 5, 2012, and went from being last in the AL in home runs to seventh during that span. Last night, Brock Holt hit a two run home run, while Jackie Bradley Jr. remained hot with a grand slam, and extended his hit streak to 16 games.
The Red Sox have also had a well rounded offense all season long. Boston is first in the AL in batting average, RBIs, runs, triples, hits, doubles, OBP and slugging percentage, while they are also second in stolen bases. Boston has been lead by the bats of Dustin Pedroia, Xander Bogaerts, David Ortiz, Travis Shaw, and Bradley, all hitting over .300, while Hanley Ramirez is at .286. Despite starting out strong, Mookie Betts has struggled recently, and could even get a night off tonight. Manaea will look to slow them down, as the Red Sox jumped on Sonny Gray last night.