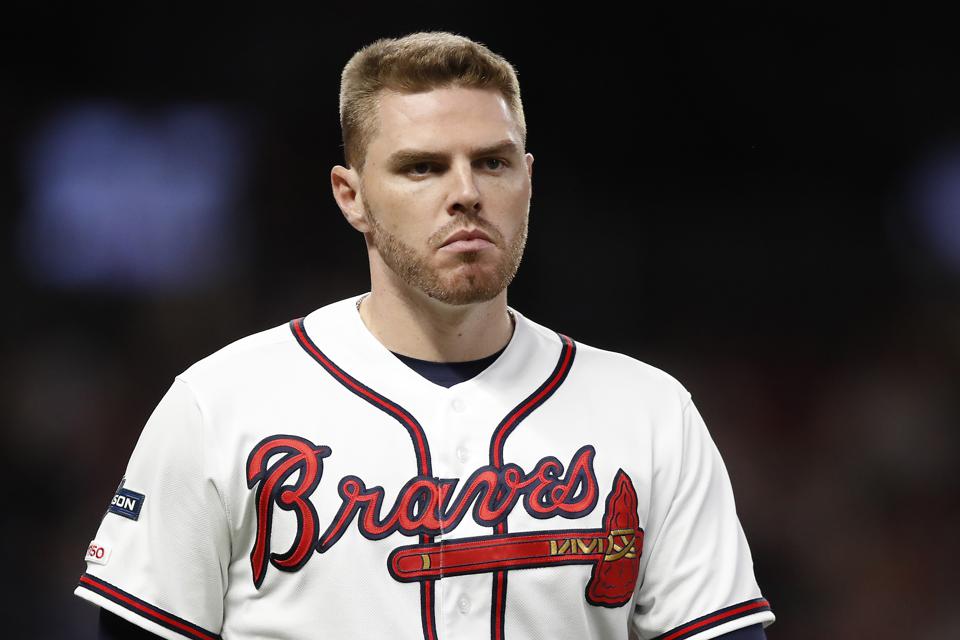 The Atlanta Braves veteran, Freddie Freeman has entered the history books after recording his 250th. career home run in Major League Baseball.
Freeman, who had been struggling in May only hitting seven hits and a .163 average, is tied for second in home runs (10) and tied for third in walks (25) in the National League.
"Just means I've been around for a long time," Freeman said. "In my opinion, you don't set out for milestones, you set out for World Championships."
2️⃣5️⃣0️⃣

Congratulations @FreddieFreeman5!#ForTheA pic.twitter.com/KYEt9AHdgF

— Atlanta Braves (@Braves) May 15, 2021
Freeman is the reigning National League MVP, and is also sixth all-time in Braves history in home runs.
"I've been grinding, I really have, but at least the hits I have gotten have gone over the fence, so there's some damage," Freeman added. "But, you know me, I like to be more consistent than a home run every once in a while. But I feel like the last five, six games have been much better, so, hopefully, I can continue that."
A four-time All-Star and 2020 first team All-MLB, Freeman has left a legacy in Atlanta since being drafted in the seance round of the 2010 MLB Draft.