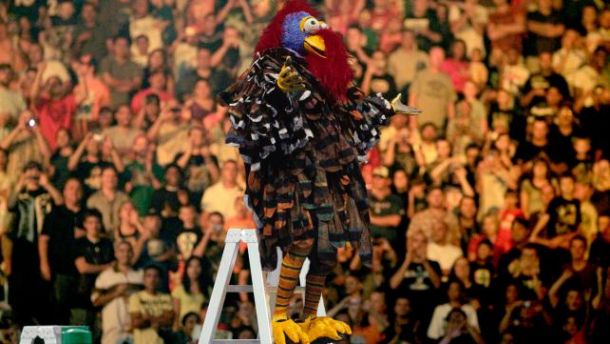 As crazy as it may sound, Mark Calaway was almost debuted as The Gobbledy Gooker. Who is Mark Calaway? He is the man who eventually debuted in the WWF as The Undertaker.
As The Undertaker, Calaway become a force in the WWE and is now a first ballot the Hall of Famer. The Gooker ended up being Hector Guerrero, who now currently works for TNA Impact Wrestling as a Spanish commentator and he of course the brother of the late great Eddie Guerrero.
It is absolutely insane to think about how different professional wrestling overall would be if Calaway had debuted as the Gobbledy Gooker and not The Undertaker. We probably would have never had Kane. We would have never had the WrestleMania streak. We would have never had Paul Bearer. We wouldn't have had a lot of things that we see today in the WWE.
Let's all bow our heads and thank the WWE Creative Team for not ruining the career of arguably one of the greatest ever to step inside of a professional wrestling ring. Feel costless to do all the research you want on The Gobbledy Gooker gimmick, you will no doubt be immensely entertained by it.