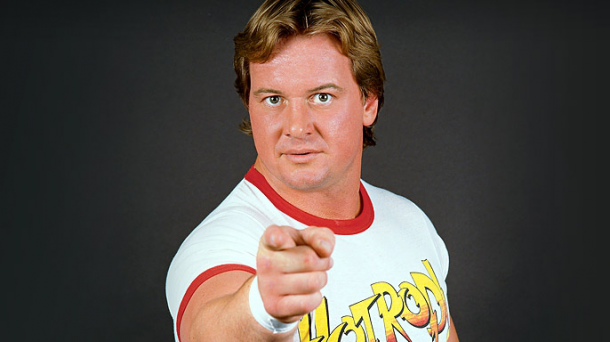 "Without Roddy Piper, there is no Hulkamania" - Hulk Hogan
The wrestling world was in shock on July 31st, when one of its most beloved villains, "Hot Rod" Roddy Piper, died at the age of 61 with Cardiac Arrest. Roddy Piper was the villain you loved to hate. He'd go from town to town gaining heat everywhere he went in the 1980s. His popularity grew even further in the 1990s after his hit 1988 Thriller film, "They Live".
"Rowdy" Roddy Piper was born in Saskatoon, and started wrestling at the age of 15. He first made it big in the National Wrestling Alliance in 1975. In early 1976, he was the top bad guy for the LeBell's NWA Hollywood wrestling, while going to NWA San Francisco Wrestling the next year, he stayed in the LA Office to develop one of the most famous wrestling characters of all time, the "Rowdy" Roddy Piper character; a Scottish lunatic who would always take the easy way out.
While in LA, Piper won his first championship in pro wrestling, by defeating Chavo Guerrero Sr. Piper feuded with Chavo and his father Gory, where Roddy Piper would lose a hair v hair match and have his head shaved. This would lead to the "Masked Canadian" character, which was obviously Roddy Piper. Piper would leave the LA promotions to win the NWA Pacific Northwest Tag Team Championships with Rick Martel and "Killer" Tim Brooks. During this time, Piper had his first ever match in the WWWF, where Freddie Blassie put toilet piper in his bagpipes.
In 1981, Roddy Piper became a commentator for Georgia Championship Wrestling, and in 1982 became a fan favorite by saving fellow announcer, Gordon Solie from an attack by Don Muraco and Ole Anderson. Piper would then "unleash his Scottish Fury" on The Magnificent Muraco. After Piper was fired from GCW, he had a brief stint in Puerto Rico. Eventually he went back to JCP, and at the first ever Starrcade had one of the most famous matches in history, a dog collar match with Greg "The Hammer" Valentine.
In 1984, The Hot Rod got a phone call from WWF Owner, Vincent K McMahon, and on his way out of the Jim Crockett territory, he became a heel, which led to one of the most famous runs as a bad guy in the history of pro wrestling; and also altered the course of the WWE forever. Starting as a Manager Roddy Piper quickly gained heat once he was given his own segment, the original WWE Talk Show, "Piper's Pit".
In one of the editions of Piper's Pit, he called for WWWF Champion, Italian Bruno Sammartino a whop, which led to a steel cage match that Bruno won. On a later edition of Piper's Pit, Roddy Piper smashed Jimmy "Superfly" Snuka's head in with a coconut, as they had a long feud during the Summer of 1984. His next feud may be the most famous rivalry in the history of the WWE, and what put them on the map.
Roddy Piper became a villain attacking pop sensation Cyndi Lauper; which prompted a feud with Captain Lou Albano and Hulk Hogan, leading to the War to Settle the Score on MTV. This was followed by the first WrestleMania, which should be documented that this was a success because people paid to see Roddy Piper get his tail kicked. It was a tag team mega main event: Hulk Hogan and A-Team star Mr. T, fresh off of the success of Rocky III three years earlier, against "Mr. Wonderful" Paul Orndorff and Roddy Piper.
Orndorff was pinned after Piper's bodyguard struck Orndorff instead of Hogan by accident. This match actually struck real life heat between Mr. T and Piper, which was then made a feud on TV, when Piper shaved the head of the Haiti Kid; leading to a WrestleMania 2 Boxing Match in which Piper got disqualified. Piper would then leave the WWF for a few months.
Piper made a return on an episode of WWF Superstars, defeating enhancement talent. In Kayfabe, Piper returned because the Piper's Pit was taken over by Adrian Adonis' Flower Shop. Piper would turn face feuding with Adonis, who now had his old bodyguard, "Ace". Piper would continue to crash his shows, until he finally destroyed the Flower Shop. In a match booked as his retirement match and Adrian Adonis' hair on the line, Piper defeated Adonis at WrestleMania 3. Piper then went to Hollywood.
After two lead rows in 1988, of They Live and Hell Comes to Frogtown, Piper returned to the WWF at WrestleMania V in the most famous Piper's Pit of All Time; where he hosed down Morton Downy Jr. with a fire extinguisher. Piper would then go onto co host Primetime Wrestling...when Piper returned to the ring he costs Rick Rude the IC title and eventually settled the feud to win the match and make Bobby Heenan dress up as Santa Clause on Christmas day.
At WrestleMania 6, Piper painted half his body black for a match against Bad News Brown. He then would join the announce booth. He supported Virgil in his feud with Ted DiBiase at WrestleMania 7, and during the retirement match chased Sherri Martel with a broomstick. He would soon go back to the ring, and at the 1992 Royal Rumble defeated the Mountie for his first and only IC title. In The Mountie's rematch on SNME Roddy Piper revealed to be "Shockproof!", then in the greatest Intercontinental title match of all time, Roddy Piper would lose to Bret "The Hitman" Hart at WrestleMania 8.
Roddy Piper reemerged in 1994, as the special guest referee in the Bret Hart-Yokozuna title match at WrestleMania 10, Jerry Lawler's commentary led to a match at the KOTR in 1994, in which Piper defeated Jerry Lawler. In 1996, Piper became the president of the WWF, but gave up the position to face Goldust in a Hollywood Back lot Brawl at WrestleMania 12. Roddy Piper would show up at WCW at the Halloween Havoc PPV, and stay with them until 2000, when they were slowly going bankrupt.
Before going back to the WWE, Roddy Piper would serve as the XWF Commissioner before finally going home in 2003, to interfere in The Hulk Hogan-Vince McMahon match at WrestleMania 19. He would host Piper's Pit and mentor Sean O'Haire, to feud with Rikishi. He went to TNA for two years and introduced a new talk show segment, in the Pit with Piper. The most notable guest was Hector Garza. He'd ref a match between Jeff Hardy and Scott Hall at Victory Road.
In 2006, he'd return to Raw with Arn Anderson and Money Inc. to accompany Ric Flair who'd face Mitch of the Spirit Squad. Piper and Ric Flair would also defeat The Spirit Squad at Cyber Sunday to win the World Tag Team titles. Piper and Snuka would again meet in the 2008 Royal Rumble, in a double elimination. Piper would host Piper's Pit's all the way up until 2014, with the final guest of Lana and Alexander Rusev.
"Rowdy" Roddy Piper, the heel we loved to hate taught us that just when you think you had the answers, he'd change the questions. The WWE HoFer will forever live on.